BLOGS
5 Best Mobile Apps To Track Your Daily Habits
"New year, new me." We have all said and heard that, and we're tired of that. This time, we'll be focusing all our time and energy not on the big goals, but on the daily habits that get us from point A (where we are right now) to point B (where we want to be).
Be inspired by our young achievers: Who are the 2021 Forbes 30 Under 30 Filipinos? | Brittany Luxury Homes
In the famous book by James Clear, Atomic Habits, he said that "You do not rise to the level of your goals. You fall to the level of your systems."
While you may not have the book, you may visit James Clear's website on your web apps or mobile devices for more guidance on developing good new habits. The Ultimate Habit Tracker Guide: Why and How to Track Your Habits – James Clear
In order to be successful in life and easily afford one of the luxury houses in the Philippines by Brittany Corporation, you need to focus more on what you're doing to get to where you're going.
Also, here's a paraphrased quote from Charlie Munger, a self-made multi-billionaire and Warren Buffet's right-hand man on success: "You just get up early in the morning. You work really hard. You learn something every day. You put one foot in front of the other, and if you live long enough, eventually, you will get what you deserve."
We appreciate that the emphasis is placed more on the input, which is something we can control, and less on the output, which is something we cannot control.
This enables us to be kind to ourselves and concentrate on the present rather than worrying about the uncertain future ahead of us.
But if you're picturing luxury real estate, let's say one of our Brittany homes, in your future, you better start working hard for it now.
By taking the little steps consistently, we will end up in a place we dream to be.
In light of the foregoing, we will determine which habit tracker mobile application is the most effective in assisting you in your journey toward developing good new habits and breaking bad old ones.
1. Habitify
Our first habit tracker app is Habitify. This mobile app is minimal and data-driven. There are three steps to using this app. 1. Set up your habits, 2. Get the cue and 3. See your progress.
With these simple steps, you may begin tracking your everyday behaviors, which can help you if you need to monitor your daily activities from the convenience of your mobile devices.
If you're a go-getter living in a luxury condo by Brittany Corporation, the minimalism of this mobile app suits you, whether you're trying to be more active, or trying to make healthier food choices.
The features of this mobile app include notifications so you don't forget your habits, plus it shows how you are maintaining your streaks. You also get an overview of your habit calendars. You can view your completion rate.
There is a built-in feature to document notes, and you can also set time goals for your habits. If you've set your eyes on owning one of the luxury houses in the Philippines, you better try this app right now.
2. Productive
Our next habit tracker app is Productive. Nope, we're not describing the app, that is its name. Productive claims that with this mobile app, you would be able to "Build good habits that will change your life." Changing your life could mean owning a piece of luxury real estate from Brittany Corporation.
Speaking of being "Productive," you may also read: 8 Essentials to Increase Productivity | Brittany Corporation
Within the Productive app, you can manage your habits, whether you want to start a new one, take a pause or stop doing a habit. You can also take part in weekly challenges if you're the competitive type. Of course, you get your usual statistics, but the fun part of this mobile app is that it is fully customizable.
As you pick your habits, you get to choose icons and colors that will represent them, a feature that is for the ones who are creative.
3. Habitica
The third habit tracker app we want to talk to you about is Habitica. Habitica says "It's time to have fun when you get things done!" This is a free habit-building and productivity app that treats your real life like it's a game. There are rewards and punishments in the app that can motivate you and help you achieve your goals to become healthy, hard-working, and happy.
As you check off tasks like meditation or running, you unlock in-game features such as battle armor, mysterious pets, magic skills, and even quests! What makes this a great mobile app is that you can do this with your friends or shall we say, your fellow Habiticans!
Using Habitica might just be as rewarding as owning a luxury condo or one of the luxury houses in the Philippines.
4. Done
For something that combines simplicity and color, we introduce you to the habit tracker app called Done. Done helps you build good habits and break bad ones. They say you can "Improve yourself, one color at a time."
Done assists you in creating healthy routines by helping you set goals, track your progress, and then motivate you with streaks or chains. These are all "done" in a simple, clean, package.
One can tell that Done looks elegant like one of our Brittany homes. If you're into luxury real estate, you must download and try this app immediately.
5. Confetti
You are worth celebrating, so we present you with a habit tracker app that celebrates your daily accomplishments because we know it's not easy building new habits.
We beg to argue that building new habits must be rewarded with a luxury condo unit, one of our Brittany homes.
This app literally makes a celebratory sound and confetti pop up on your screen every time you complete a task. With Confetti, you can set your To-Dos and Not-To-Dos, monitor your progress, and analyze the data behind your goals.
We genuinely believe that just like luxury houses in the Philippines, there is a habit tracker app that best suits you.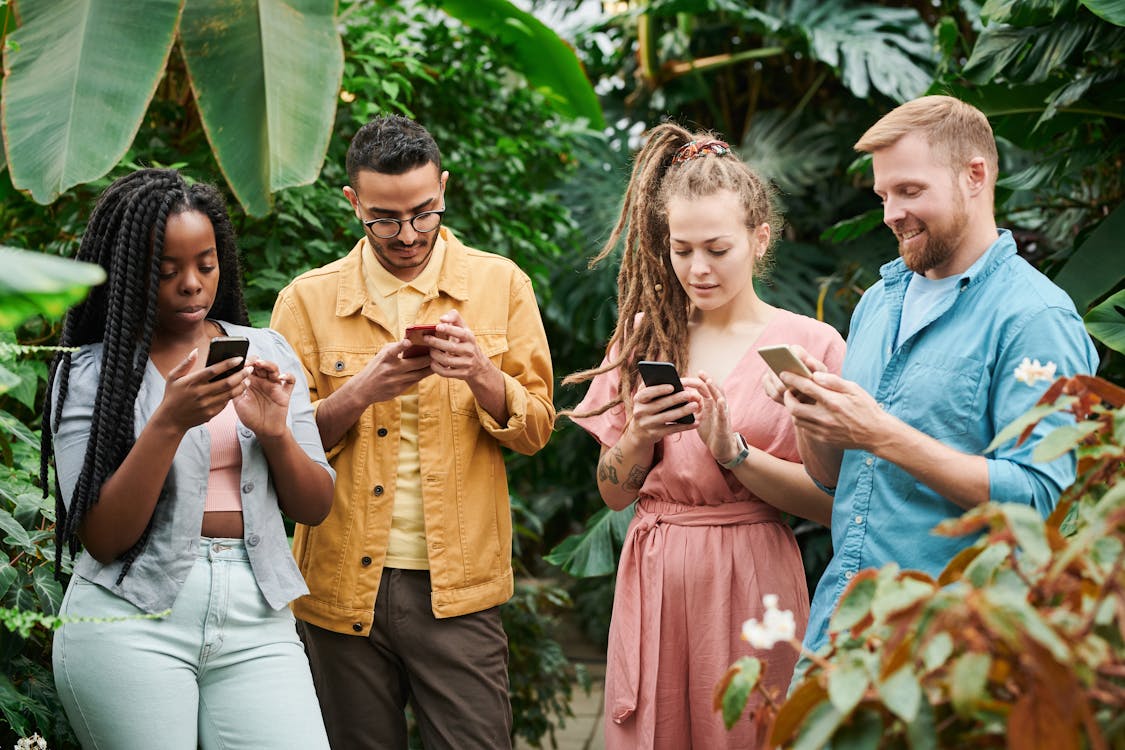 If these five are not for you, you can try others that are just as good. The important thing to keep in mind is that this is not just about finding the perfect app, this is about focusing on making a system for yourself so that you can finally turn your "I wish I could's" into "I did's".