BLOGS
2021 Economic Outlook and Tips on How to Run Your Business this Year
With the pandemic leaving both businesses and individuals in a tight spot this year, it is even harder to predict how the Philippine 2021 economic outlook will look like. Just a year exactly from today, businesses were running normally—without a hint of doubt of unforeseen circumstances of what is to come the next months or so—and individuals were given the right to continue working as usual. Little did we know, a month after, everything will take a complete 180-degree turn, and the world will bask under a year full of unexpected setbacks.
As stated in an article by CNN Philippines, World Bank has predicted that the Philippine economy will grow again in 2021 after experiencing an abysmal recession last 2020. And with the latest variant of the contagious COVID-19 spreading fast, not everyone is hopeful for a revamp of the economy.
Nomura, a Japanese bank's forecast, implied that the economic output would not return to normal until 2022. The primary reason for this drag is the pandemic's continued tug, which, according to Nomura, will not settle down until a vaccine is rolled out publicly.
Hence, to help you know whether or not your business will thrive amidst the pandemic this year, here are some facts on the Philippines' economic outlook this 2021.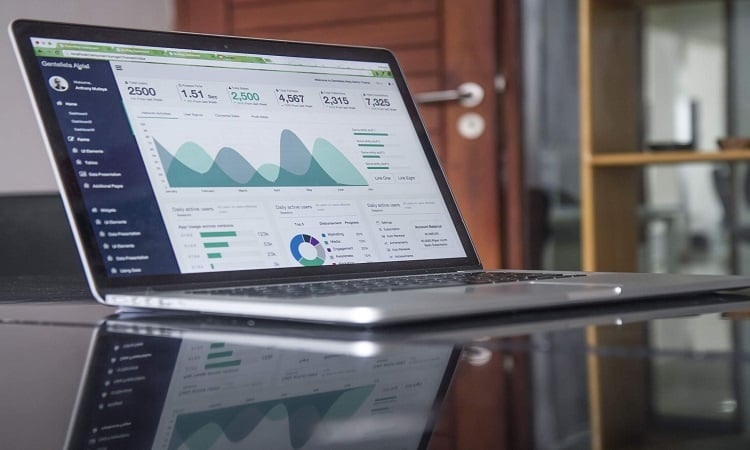 2021 Economic Outlook: What to Expect
A price spike in resources.
Following the hike of the Philippines' inflation rate—which is 4.2 percent as of February 2021—is the price spike in resources, especially food. Food business enterprises have felt the pandemic's impact from attracting lots of customers to gradually decreasing customer patronage due to health- and sanitary-related protocol implementations. Adding this price spike on top of their business strategic planning for the following months, it is seen that the food industry is among the most affected industries in the Philippines this 2021.
According to Philippine Statistics Authority (PSA), the Philippines' inflation constantly went up further to 4.2 percent at the beginning of 2021. Additionally, this record is the highest inflation rate since February 2019.
According to Business World, apart from food costs continuously getting higher, transportation, housing, water, electricity, and gas are among the factors that triggered the sudden increase in inflation. Hence, businesses that require the aforementioned commodities are to suffer still this 2021, unless the pandemic ends its note, once and for all. Small to medium businesses will struggle to steady their feet on the ground unless the erratic changes in prices will be brought to a halt sooner than expected.
Pressure on the vulnerable sectors will continue.
As stated by Japanese bank Nomura in an article by The Manila Times, "A premature reopening risks another resurgence, as we have seen in other countries. We believe that, unless the COVID-19 is brought under control, sustaining any recovery will be challenging as the crisis continues to weigh on the already low levels of confidence among households and businesses," the company stated.
Further emphasizing the pandemic's impact on smaller businesses, Nomura continued, "Without these measures, the risk of more permanent scarring in the economy increases, as vulnerable sectors [are] likely [to] remain under significant pressure for a prolonged period, like SMEs (small and medium enterprises) facing liquidity issues that turn into insolvency problems, potentially forcing layoffs and even shutdowns," it stated.
From Nomura's statement, it is easy to see how the Philippines' most vulnerable sectors will suffer for a lengthened period of time. We have seen how businesses shut down one after the other, and Nomura warns that this will continue so long as the pandemic continues. But, simply re-opening the companies will not do the trick.
"A premature reopening risks another resurgence, as we have seen in other countries. We believe that, unless the Covid-19 [pandemic] is brought under control, sustaining any recovery will be challenging as the [crisis] continues to weigh on the already low levels of confidence among households and businesses," Nomura further discussed.
Amid the chaos, Tribune has stated that the service sector is slowly regaining its momentum as the market feels the demand for food and delivery services such as Grab Food, Angkas, and FoodPanda. With these delivery services, businesses can still operate even if they close their physical stores due to quarantine implementations. Due to stay-at-home measures, there has been a hike in demand in mobile wallet services, thus, probing lesser-contact yet profitable transactions.
Unemployment is likely to continue.
With over 4.5 million Filipinos unemployed by the end of 2020, the unemployment rate jumped to 10.4 percent, as reported by the government last December 2020. 10.4 percent is the highest rate in the span of 15 years.
In an article by The Philippine Inquirer, the underemployment rate covering those in the labor force who wanted additional working hours to earn more money also eased to 14.4 percent (5.7 million) in October 2019 from 17.3 percent (7.1 million) in July 2019, 18.9 percent (6.4 million) in April 2019, and 14.8 percent (6.3 million) in January 2020. These statistics show that more Filipinos are getting jobs regardless of their forechosen fields.
However, as the pandemic surged and businesses closed, layoffs and termination became rampant. Enterprises are trying to uphold the balance between overhead and operation costs. As a result of this balance scaling between what is more crucial in these trying times, more people are getting fired from the jobs they treasured for years whilst some are feeling hopeless in landing a job.
Despite all these circumstances, businesses are willing to employ more people and help while they can. This 2021 economic outlook may not look as good as it can be, we can tap into endless opportunities if we try.
Now, to zoom in on the possibilities of starting up or improving your business, here is Brittany's guide for you to read.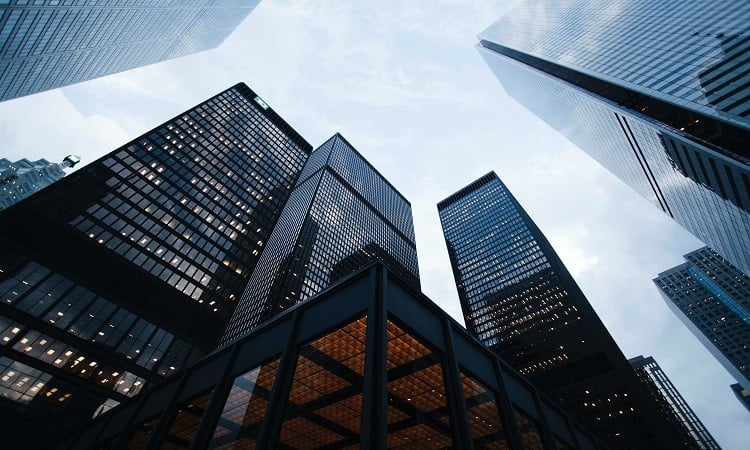 What Makes a Business Thrive Amidst the Pandemic
From food to travel industries, the most vulnerable sectors in this pandemic, does it ever make you think of the key factors you need in running a business amidst a pandemic?
With unforeseen circumstances like COVID-19 and other natural calamities, it is not easy to stay on top of the game. But, there are facets where you can improve so you can safeguard the viability of your business. Partner these tips on how to run your business this year with the 2021 economic outlook we briefed you above, and you are all set. Read on to know the essential steps entrepreneurs like you should take to heart when running a business.
Observe the market.
This is the most important factor you need to do before setting up a business. Observation is a market research technique where you can keenly see how consumers behave in and correspond to the market under certain conditions. Before you start a business, observe first on a larger scale. Begin by seeking what your market needs. After that, trickle down to observing on a smaller scale, such as places where starting a business is plausible and all the tangible facets you can think of that a business will need.
A wrong marketing move can lead you to faulty strategic implementations. Thus, it is crucial to observe your market before anything else. This will allow you to strengthen your business and help it withstand the changes that are to come. Additionally, in this process, you will also know which market is worth pursuing and which markets to skip.
See what the market demands.
Apart from observing, crafting plans on what your market demands today or 5 to 10 years from now is also important. Ensuring an audience for your business and creating a product and service suited to your audience always go hand in hand.
Keenly listening to your market is done best when your primary purpose is to understand their behavior. Knowing what they demand will reveal every detail that influences their buying decisions, values, and so on. So, take time to know your audience and their patterns. This will help a lot in predicting what your next move should be.
To give you a fresher view on observing market demand, start from scrutinizing certain factors, including the number of people seeking your product, the amount your customers are willing to pay for it, and the availability of it to your target consumers. Work your way up from here, and you now have a crafted strategy awaiting your next steps.
Offer the market something of value.
Selling value is in, offering a product is out. This is a mantra you need to remind your entrepreneur self every day. You must be set on selling value while focusing on improving your product. This is the very essence of branding.
Now to relate this to the unfortunate state our economy is in, knowing what value your target audience demands in this era can help you tap into a plethora of business opportunities you can start working on. Other than observing and listening to your market, working on something you can offer them that will make them feel powerful is the best thing you can do as an entrepreneur. Just like Brittany, offering a feeling and state of comfort should be your priority.
Zoom in on expressing how your product will benefit the customer. If you focus on the value of what you offer, the price constantly becomes less important. Offering value is how you introduce your business to the world.
Give back to your employees.
Your workers are the backbone of your business. Treating them with respect, understanding, and value in this pandemic is the best thing you can do as a business owner. While you can, extend reach to their families and see how you can help them in return.
If you need stories on how companies helped during this time of distress, Microsoft and Google are the best examples. Microsoft announced last year that they would keep on paying their hourly workers who support their campus. On the other hand, Google raised a COVID-19 fund that allows all provisional staff and vendors internationally to take paid sick leave if they feel symptoms of COVID-19 or are in quarantine.
Improve as you deem fit.
Keeping track of your progress as you go is an important role as an entrepreneur. As you have seen the 2021 economic outlook stated above, it is crucial to bear in mind that not all plans and goals you forecasted will happen. Hence, it is a must that you know how to perceive and navigate your way as you go. Improving is essential, and your employees will thank you for having plans about it.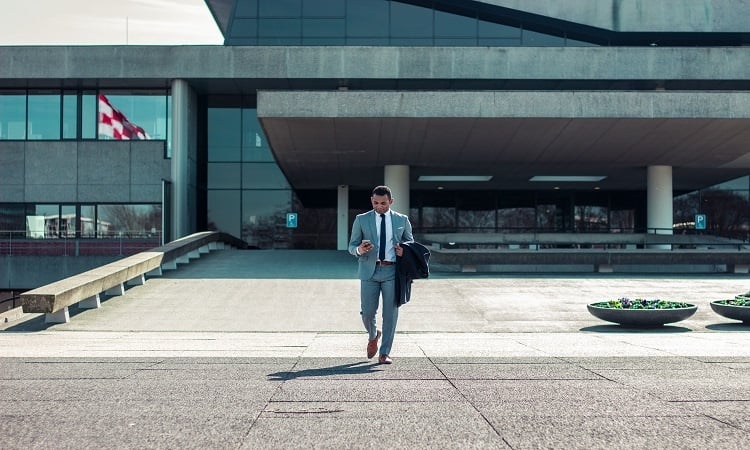 Living Life As An Entrepreneur of Value
The very practice of becoming an entrepreneur shapes you down from the way you think up to the way you act and live your daily life. What you do today steers your path tomorrow. Hence, it is important to know how you can equip yourself with value.
Oftentimes, this shift is for the better, but as you reward yourself with luxury living and quality time with your family and friends, you will truly know what it is that you value. What it is that sparks your creativity and pushes you to move forward every day.
With Brittany, your entrepreneurial goals are more achievable than you think. By offering you a state of comfort and a thematic lifestyle, we strive to hone your creativity, so you wake up in the morning relaxed and free of worries.
To get started on your entrepreneurial success and self-development, browse through Brittany properties and see which available homes suit you best. Wherever you are in South Luzon, experiencing a thematic living is possible. From Alabang, Tagaytay, Sucat, to Sta. Rosa, we have luxury condos and luxury houses ready for you and your family to live in. Safe and secure, you need not worry about external chaos and focus on your entrepreneurial plans instead. We are only a chat away, so feel free to tell us your queries and concerns. We would be happy to help!