Property
Chatelard Luxury House | Pre-Selling
Start at 60,000,000
The NRFO Luxury house and lot in Tagaytay- the Chatelard luxury house, one of the world-class ready home models provided by Crosswinds Tagaytay, is available now. Chatelard luxury house, which has the largest lot size, is suitable for families, especially those in which various members require their own space to live and rest.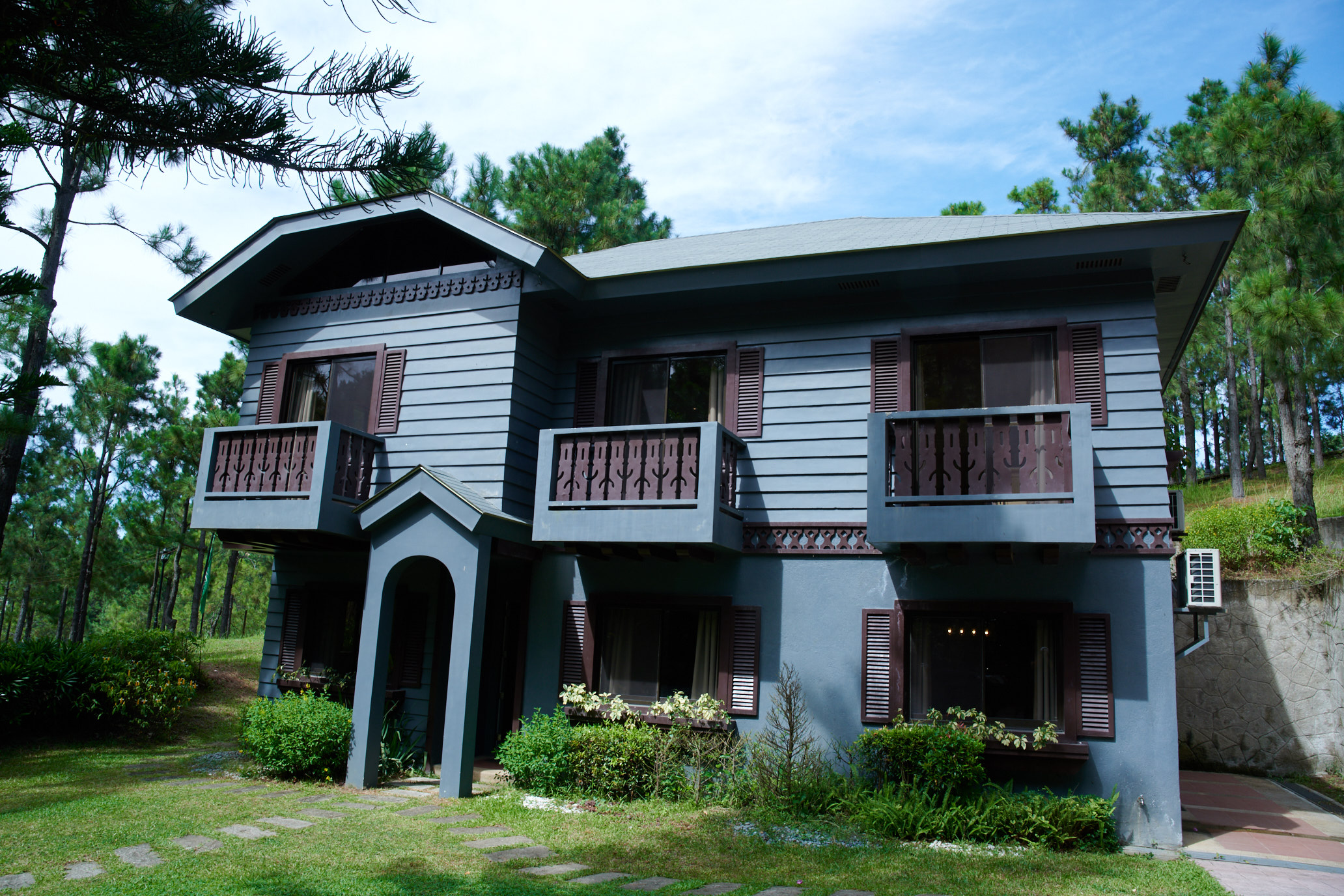 The luxurious home in Chatelard, situated on a 285-square-meter lot, may provide the family with a residence better adapted to the fun and active lifestyle and urban life that we all desire. Crosswinds Tagaytay, a community inspired by Switzerland, is the ideal location for those who like to live in close proximity to nature.
You will also enjoy taking shower in its luxury toilet and bath with a stainless steel rain shower and you can also customize it by adding a ceramic bath tub, and double tub stainless sink.
the interior walls, painted solid panel door with peep hole interior doors, and laminated wood flooring on the second-floor master's bedroom add elegance to the whole luxury home of Chatelard.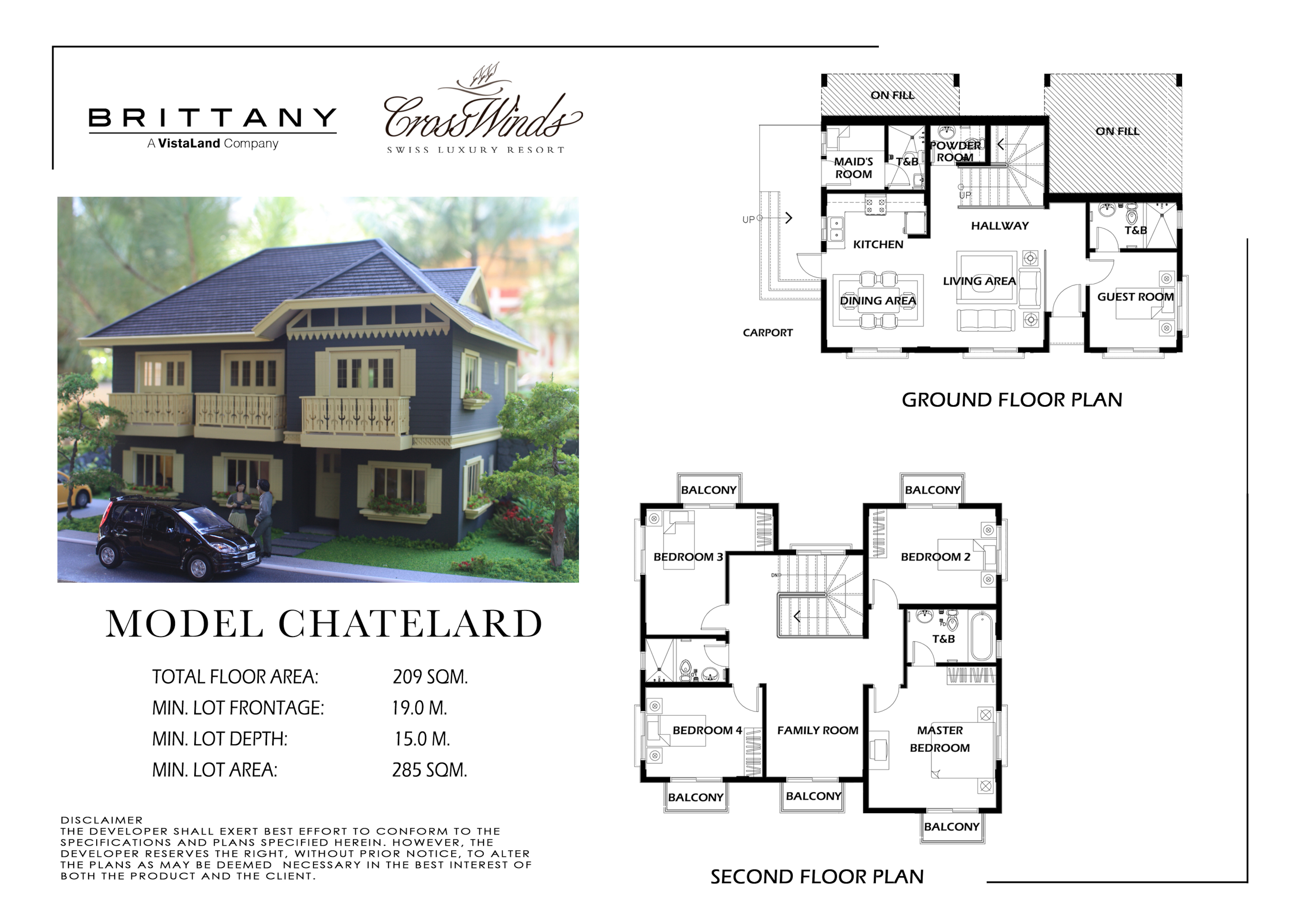 Given the prevalence of pine trees and the area's fresh air, it should come as no surprise that Crosswinds Tagaytay has become one of Tagaytay's most popular locations. If you're in the market for an NRFO luxury home and lot in Tagaytay, the Chatelard luxury house model at Crosswinds Tagaytay should be at the top of your list.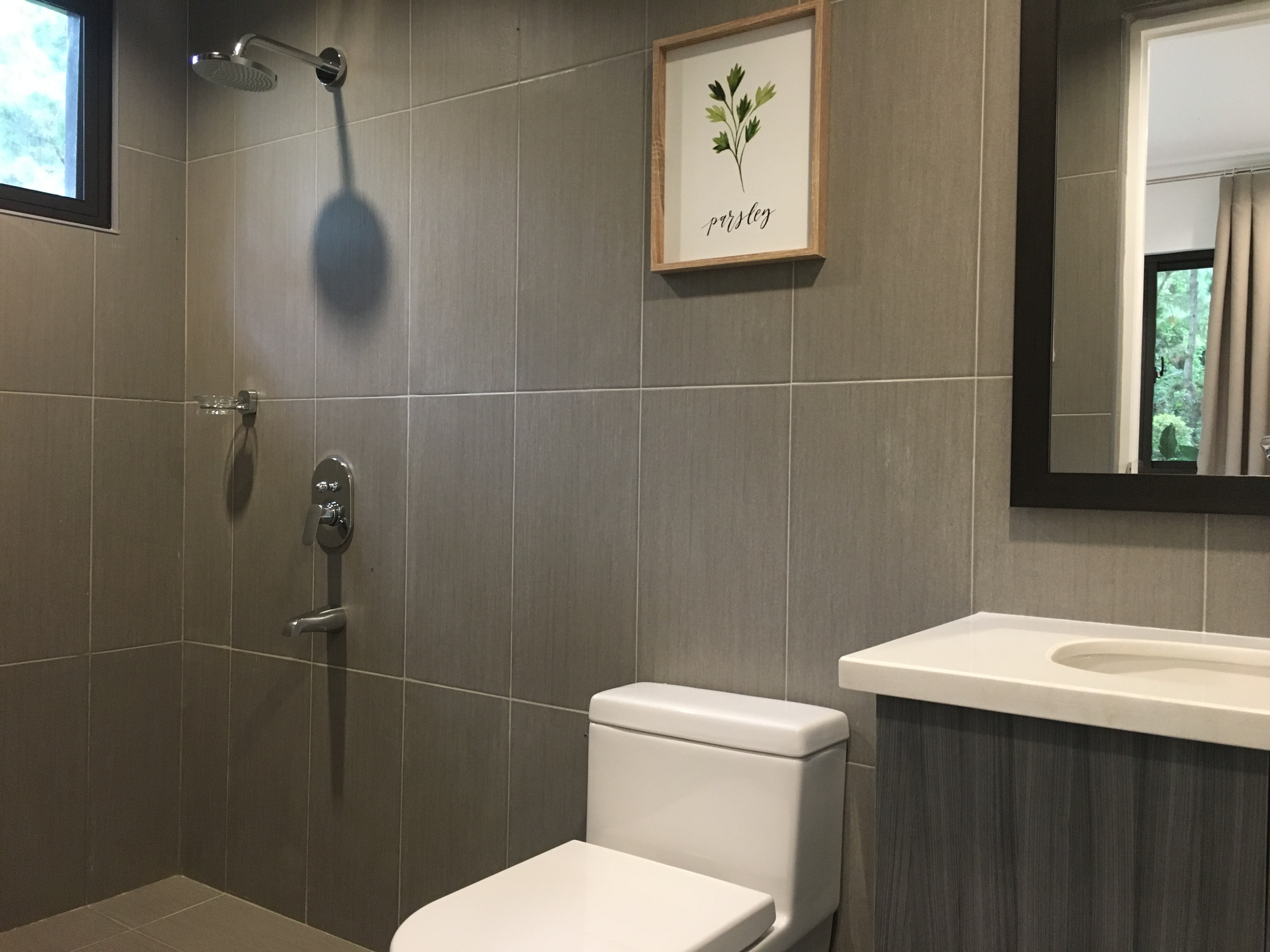 Luxury houses within the community of Crosswinds Tagaytay
Crosswinds Tagaytay offers houses and lot for sale, is your private refuge. Imagine being surrounded by 35,000 pine trees, the verdant landscapes of Tagaytay City, and Swiss-style luxury villas that were constructed along the natural slopes of this wonderful site.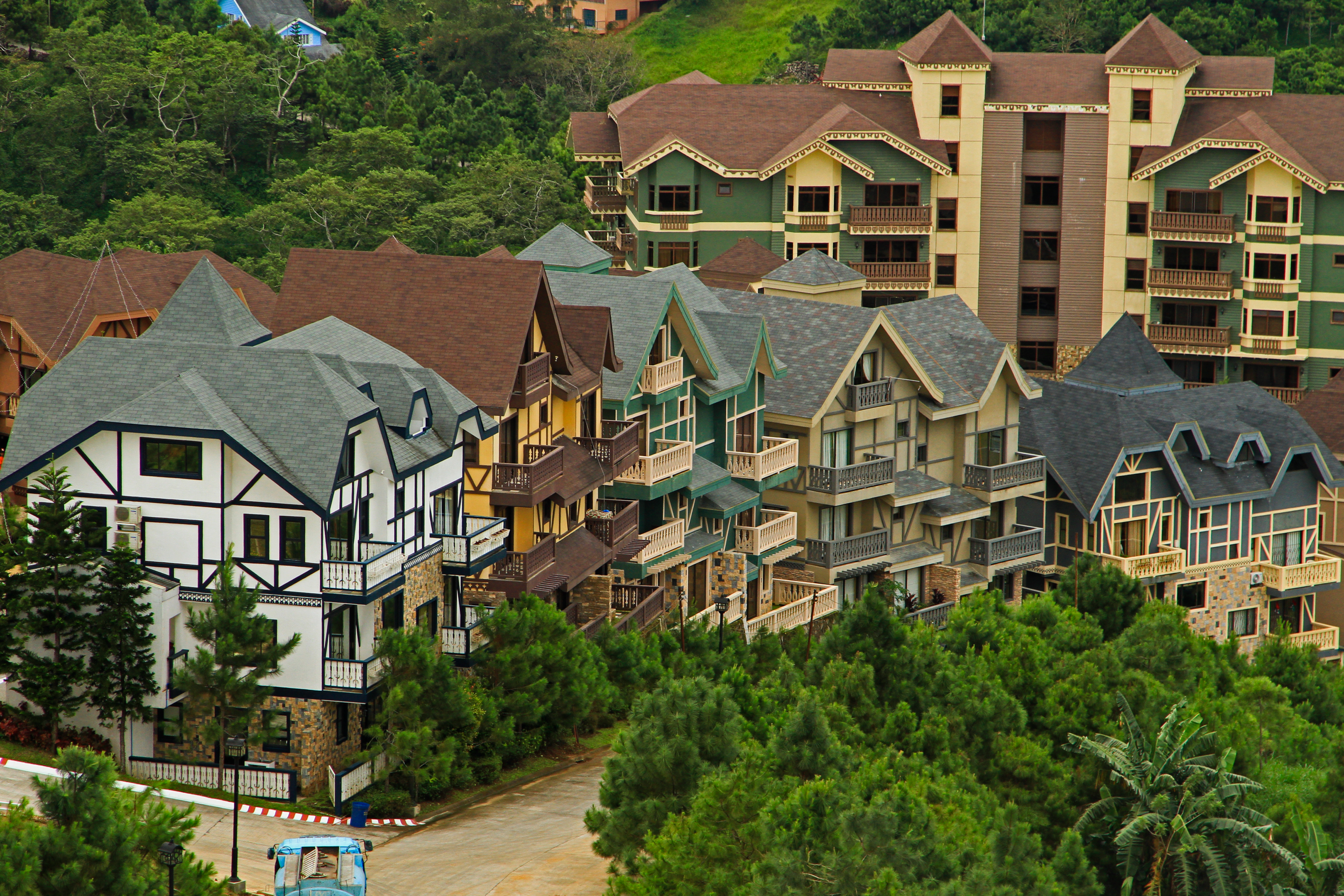 Additionally, Alpine Villas and The Grand Quartier provide condos with a Swiss flair. You can choose from a variety of NRFO homes that suit your criteria for a luxury residence of your dreams.
NRFO real estate properties are available in various sizes, finishes, and designs. Crosswinds Tagaytay is a newly built, well-maintained neighborhood with 24-hour security. It features amenities such as a clubhouse, a pool, a playground, a picnic area, and a gazebo. Additionally, there are retail establishments in the area, so you do not have to travel far to acquire necessities.
Crosswinds Tagaytay is only minutes away from all of Tagaytay City's major attractions, and can itself be considered a significant attraction.
Luxury homes and prime development located inside the city of Tagaytay
Tagaytay is the ideal destination for people who wish to escape the rush of city life without sacrificing the comforts of modern life. Tagaytay is conveniently positioned just a short drive from Metro Manila, and it offers stunning views of the surrounding natural terrain and rolling hills, a range of NRFO luxury house and lot options; and easy access to the city's finest amenities.
Tagaytay is an easy choice for those in search of a calm weekend getaway from noisy city life or a permanent piece of luxury. Real estate in Crosswinds Tagaytay, which is renowned for its NRFO luxury homes, world-class amenities, and breathtaking views, enables anyone interested in having the best of both worlds to achieve this objective with relative ease.
Experience Crosswinds Tagaytay and enjoy its Swiss-Inspired Community
Only an hour's drive from Manila, the Crosswinds Tagaytay NRFO luxury house and lot in Tagaytay will give you the impression that you are residing in the affluent Swiss countryside. The house and lot are located in Tagaytay.
These beautifully designed residential buildings are tucked away in a manner that contributes to the calm and invigorating atmosphere of the area along the natural slopes that run through the city.
If you are searching for a magnificent house and lot investment in Tagaytay that is conveniently located close to Manila, you should give serious consideration to purchasing breathtaking property in the Crosswinds Tagaytay neighborhood.
This is a wonderful neighborhood to consider purchasing property in. Residents of Crosswinds Tagaytay may anticipate a quality of life that is genuinely improved thanks to the community's world-class amenities and the community's magnificent surroundings.
Thematic coffee shops, a luxury swimming pool, pine trees around the community, and other world-class amenities
The Crosswinds Tagaytay community provides some of the finest amenities available anywhere in the globe. These amenities include a Christmas village, a swimming pool, playgrounds, coffee shops, and fitness centers.
You will have access to all of these wonderful amenities that are accessible within the Crosswinds Tagaytay neighborhood if you purchase a property in this community. These amenities are located throughout the area. The location of Crosswinds Tagaytay is also in close proximity to leisure tourist spots in Tagaytay such as Skyranch, People's park in the sky, and Tagaytay picnic grove.
When you invest in a luxury home in the Crosswinds Tagaytay community, you are not only paying for the home itself, but also for the lifestyle and opportunities that come with living in a luxury community like Crosswinds. This means that your purchase price takes into account not only the home but also the home's location.
You do not have to give up living a tranquil life in order to value the convenience of having everything you require right outside your door. In fact, doing so would be counterproductive.
The Chatelard luxury property in Crosswinds Tagaytay, or any of the other luxury dwellings available inside the neighborhood, is sure to become one of your favorite things to do, along with coming home to any of the other luxurious homes here.
Crosswinds Tagaytay is one of the most sought-after NRFO and RFO luxury house and lot developments in Tagaytay because of its world-class amenities as well as its wonderful environment surrounded by pine trees. This should not come as a surprise, considering Crosswinds Tagaytay is located in an area that is surrounded by pine trees.
Inquire now for your next real estate property investment | Contact Information
You are probably curious at this point about how you can start your investment with Brittany Corporation and enjoy just the gentle breeze of Tagaytay. You may reach out to Brittany's Sales and Marketing team to discuss with you your potential future investment in purchasing a Chatelard luxury dream home NRFO.
Real estate investors consider the conveniences, benefits, location, and endless investment prospects that come along with acquiring a luxury house in Chatelard, it is only natural that you would be inquisitive about the process by which you may accomplish this goal.
The sales office for the Crosswinds Tagaytay development may be found in the Sommet Center. If you have any inquiries or require any additional information, you are more than welcome to get in touch with one of the people selling this property by sending them an email or giving them a call. If you have any questions or require any additional information, you are more than welcome to get in touch with one of the sellers of Brittany Corporation.
You may reach them by calling the number +6 917 175 9010.