Property
One Bedroom Unit | Pre-Selling Luxury Condo
This one-bedroom luxury apartment starts at 32 square meters and is situated in Alpine Villas at Crosswinds Tagaytay. The Alpine Villas are currently comprised of four mid-rise towers: Bernese, Brienz, Blanc, and Biel, which served as the community's first towers.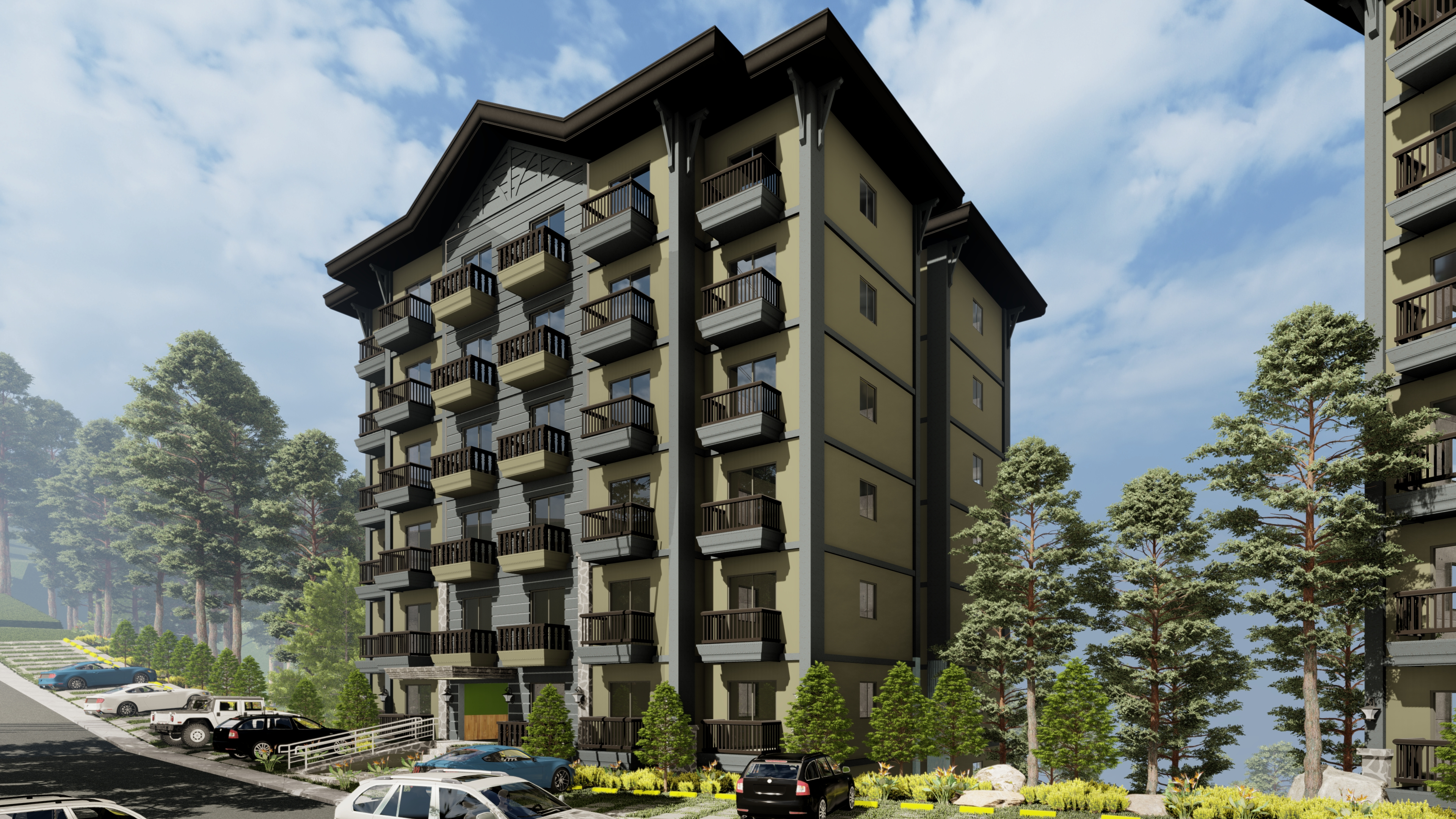 These are vertical condo units that make optimal use of space and would be ideal for a weekend trip or even as a location you could call home permanently.
This condo unit considered your home is a fantastic investment opportunity because it is situated in a neighborhood that is ideal for retiring, going on vacation, and getting away for the weekend because of its proximity to a number of popular tourist destinations. The upscale neighborhood of Crosswinds Tagaytay, developed by Brittany Corporation, was inspired by the architecture and landscaping of Switzerland.
Because of the city's generally favorable climate, it is the kind of location that only a small number of individuals will ever be able to refer to as their permanent residence. If you choose to stay in the one bedroom pre-selling condo in Tagaytay, you will likely be greeted each morning by stunning scenery and a calm atmosphere.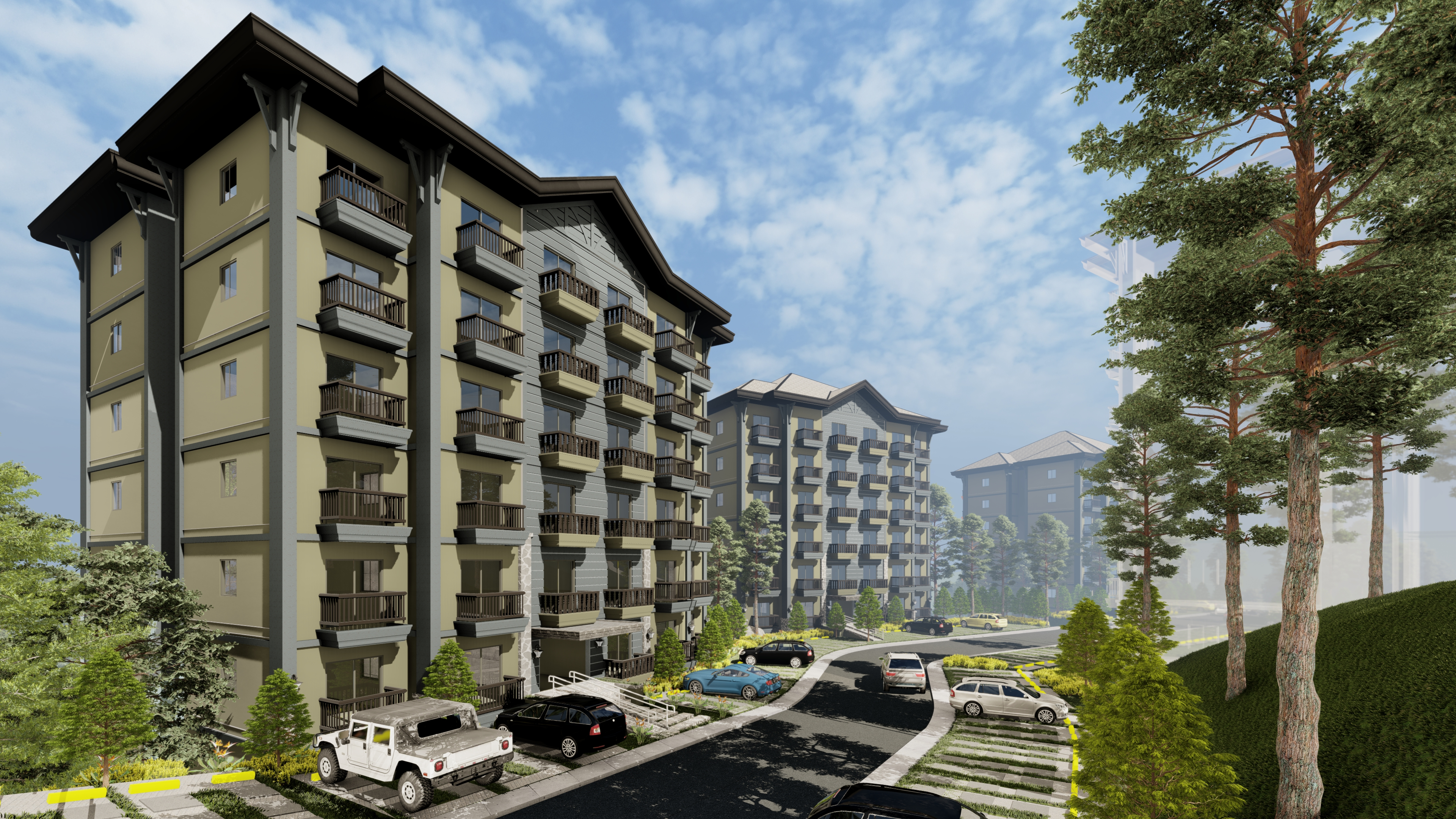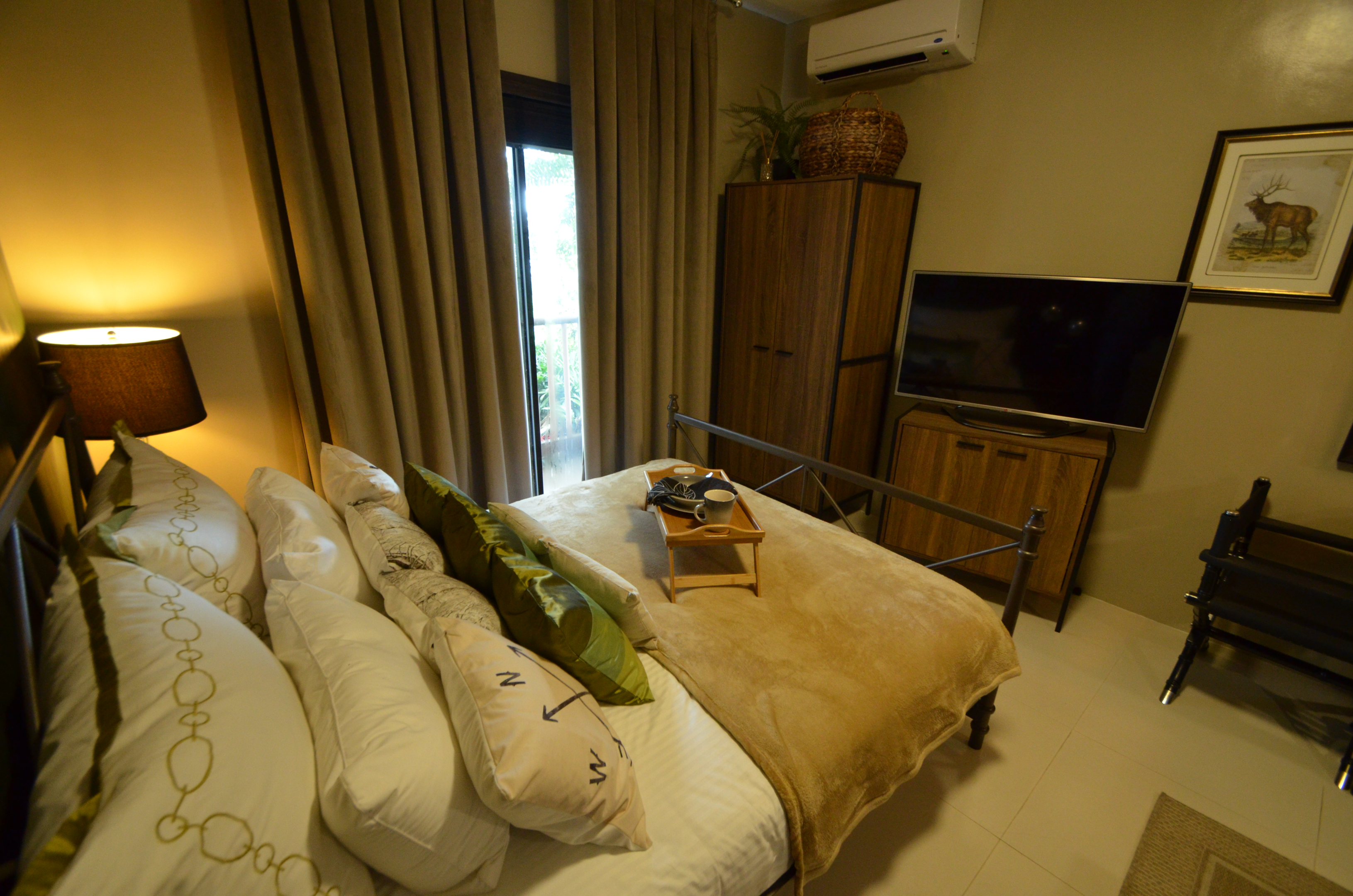 Crosswinds Tagaytay Condo Unit and its luxury community | One bedroom pre-selling condo in Tagaytay
Crosswinds Tagaytay is a community in Tagaytay City that was inspired by a world-class neighborhood in Switzerland. The community provides its members with a superb lifestyle and suburban living amid the beautiful surroundings of Tagaytay City. This part of Tagaytay is commonly referred to as Crosswinds Tagaytay.
This wealthy, gated enclave is home to 35,000 pine trees, which contribute to the neighborhood's consistent sense of calm and pleasantness throughout the year. In addition, Crosswinds Tagaytay is well known for the luxury house and lot units that are built along the natural slopes of the land. These units are the reason for the development's name. These residences have breathtaking vistas of the cityscape that is found in their immediate vicinity.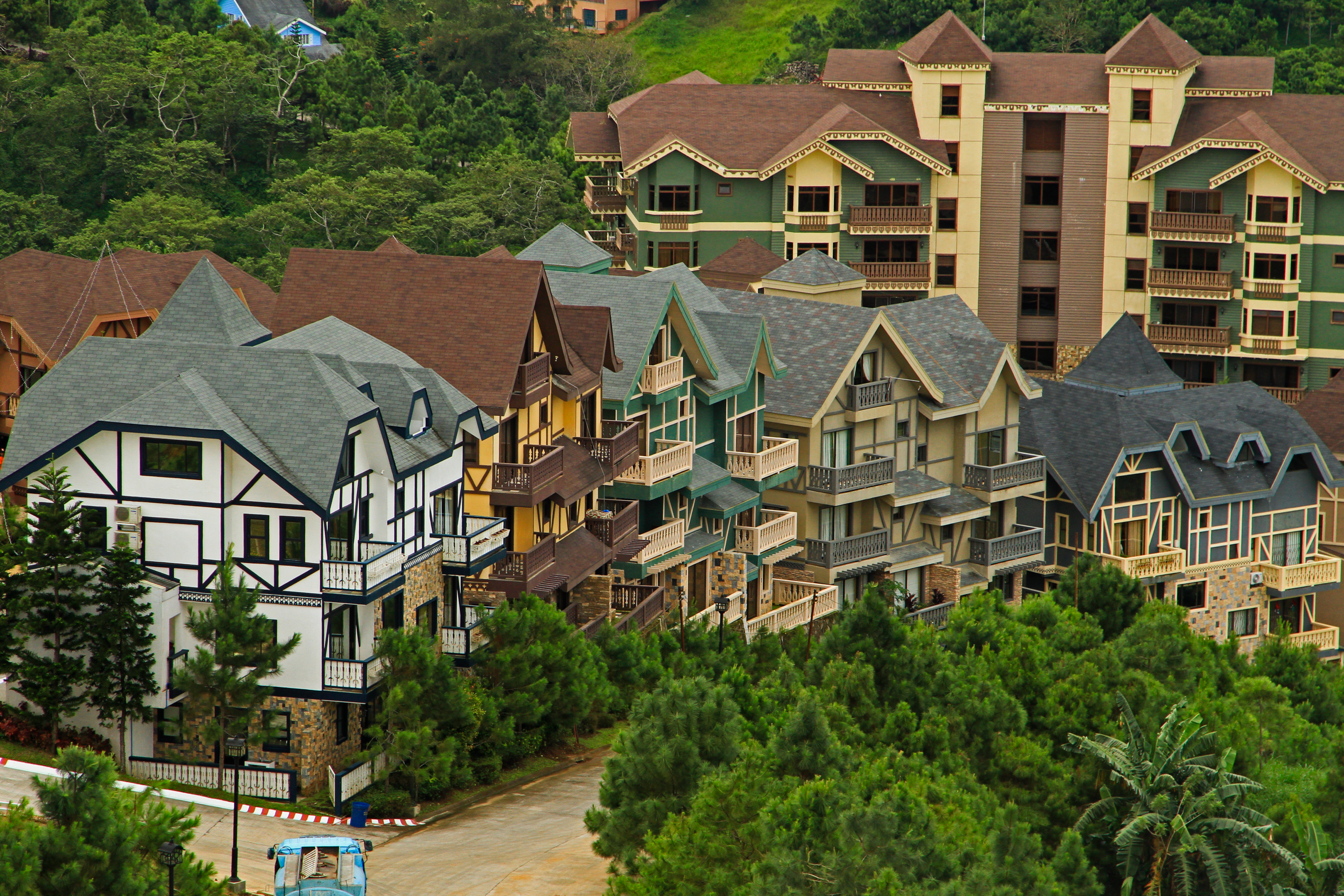 Because of its proximity to Tagaytay City's most popular attractions as well as its convenient location, Crosswinds Tagaytay is a one-of-a-kind luxury resort that stands out from the competition. The Swiss architectural style is utilized in the construction of each and every one of its developments, including the Swiss Quadrilles, Custom Home Sites, Alpine Villas, The Grand Quartier, The Deux Pointe, and Lausanne at Crosswinds Tagaytay.
Prime location in Tagaytay
The acquisition of a high-end condominium in Tagaytay would be a wise investment. The Grand Quartier at Crosswinds Tagaytay is an exclusive enclave of luxury apartments that are currently available for purchase and are situated within the private neighborhood that is the Crosswinds Swiss Luxury Resort.
The resort neighborhood is situated on one of the highest elevations in the city, which enables it to offer amazing views of Tagaytay city as well as the horizon, which is the point where land and sky meet.
Because it is only a few minutes from the city, it is an excellent investment opportunity for people who want to live in the city yet value the peace and quiet of the mountainside. Because of its close proximity to the city, this investment is a great choice. It is even accessible to central business district locations like Makati City, Alabang, and BGC through road infrastructures and expressways
The position of this neighborhood is evidence that Tagaytay is a well-liked destination for weekend getaways, and its popularity is not restricted to the picturesque Taal Lake and the surrounding picnic groves and Twin lakes. The community of Crosswinds Tagaytay has developed its own conception of what constitutes a beautiful landscape in Tagaytay Cavite.
The vacation community offers its guests a wide range of conveniences and comforts, such as a clubhouse, a swimming pool, specialty coffee shops, and dining alternatives. Because of its wonderful location and incredible amenities, Grand Quartier at The Crosswinds Tagaytay is the best place for you to live the life you deserve because it is the best place for you to live.
Everything is Swiss
You don't need to look any further than Crosswinds Tagaytay if you're looking for a wonderful holiday place that offers every amenity imaginable. This opulent resort provides its guests with every amenity imaginable, from a clubhouse and swimming pool to a fitness facility and a play area for children.
In addition to that, it features its own fitness center, to which the owners of the units have sole and private access for their daily workouts, as well as a function room, which you can use for important occasions with your family or coworkers.
And if you are looking for something that is truly one of a kind, you shouldn't pass up the opportunity to see the Christmas village. This town is constructed every year during the holiday season, and it is decked out with an abundance of lights and ornaments.
Own a one bedroom pre-selling condo in Tagaytay | Contact Information
It is possible that the process of purchasing this luxury condo property in the contemporary haven of Alpine Villas, which features one bedroom pre-selling condo in tagaytay, a lot of amenities and privileges, a wonderful location, and endless investment opportunities, is something that has piqued your attention and caught your interest if you are considering purchasing the property.
There are certain property listing sites like Lamudi Philippines that you can see online if you want to find related searches about Brittany, but it is better to inquire here in this website for assurance
The marketing and sales office for the Crosswinds Tagaytay development is located in the Sommet center, which serves as the complex's nerve core. If you have any inquiries or need any additional information about the price of condos for sale, similar properties, or suggestions, you are more than welcome to kindly contact one of the people selling this property by sending an email to them or giving them a call.
We also have the Brittany Online Sales Elite team that can assist you with your inquiry, if you have comments or issues, kindly contact us at +63917 883 8103 or +63956 199 1097.