BLOGS
8 Captivating Benefits of Owning a Property in Promenade
Everyone had a hard time this past year. A lot of uncertainty has been caused by the pandemic, and many people are still trying to get used to the new way of life. But even though there are problems, there are still chances to make money in the real estate market. In fact, now is a great time to invest in real estate because many things are going in your favor.
For starters, interest rates are at an all-time low, making it easier to get approved for a loan. Additionally, prices on both new and existing homes have decreased significantly in many markets across the country. And finally, there is an increasing number of motivated sellers who are looking to unload their properties quickly.
So if you're thinking about investing in real estate, now is the time to act. With a little research and patience, you can find some great deals that will help you build your portfolio and secure your financial future.
It is definitely much more beneficial than renting a small apartment in the city. So if you are looking for a property that is in a prime location of Sta. Rosa Laguna, owning a property at Promenade may be the best thing you should do!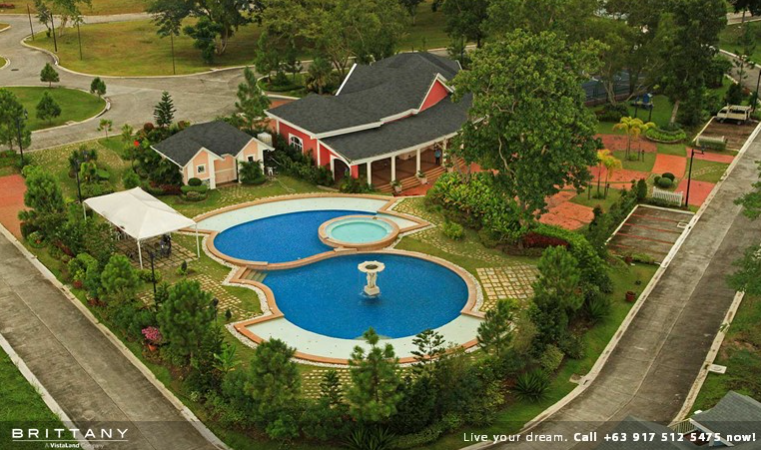 Investors and buyers who are considering building a new life and relocating to the growing community in Sta. Rosa Laguna can benefit from the premium and extraordinary Laguna luxury lot for sale being made accessible to them by Promenade. One of the large lots in Promenade measures 972 square meters and is located in a neighborhood with easy access to all significant road systems and commercial properties, surrounded on all sides by pine trees.
The beautiful forests and exquisite knot gardens that make up Brittany's Promenade are designed after the regal English and French castle lawns. A drive that leads to the Clubhouse is adorned with breathtaking knot gardens, which have come to symbolize the property. A lengthy reflected fountain at the manor's entryway is pointed out by a rotunda decorated with celestial statues.
The houses in the neighborhood are either traditional English manors or quaint cottages. Among the properties in Laguna, Promenade stands out. Promenade residential developments pay homage to a way of life marked by a love of excellent English gardening and expansive forests, as well as a fondness for the elegant and historic.
If you are looking for the Captivating Benefits of Having a Property in Promenade, you should keep on reading!
Prime Location
Promenade is a component of Vista Land's distinctive development in Sta. Rosa, Sta. Elena being only 45 minutes from Makati. Promenade is the newest and fastest-rising residential neighborhood of choice for young urban families.
The city of Sta Rosa, Laguna is located on the western shore of Laguna de Bay, giving you a sea view at home in Promenade. Promenade, a picturesque 45-minute drive south of Manila, was formerly more well-known for its industrial estates and business zones, but due to its close proximity to the nation's major city, it has since evolved into a sought-after residential neighborhood of Metro Manila.
Easy access to the promenade through the South Luzon Expressway (SLEX) at Sta. Through the Asia Brewery/Greenfield Exit or the Rosa Exit.
Nearby Hospitals
Southern Luzon Medical Center
Calamba Doctor's Hospital
Calamba Medical Center
Asian Medical Center
Unique Design and Property Development
Georgia, a state in the American South, served the inspiration for Promenade. Tall, sweeping trees and lush plains make up the landscape in Promenade, making it ideal for relaxed living and retirement. Promenade, a garden city, strikes a balance between organized civilization and its rusting environment.
Addition to this, there are more properties besides its amenities. Luxury homes in Promenade generally consists of two (2) Car Garage, Courtyard, Foyer, Living Room, Powder Room, Den/Guest Room, Dining Room, Kitchen, Laundry Area, two (2) bedrooms with Toilet and Bath, and Utility Area on the Ground Floor, then a Master's Bedroom with walk-in closet, Master's Toilet and Bath, and additional 2 bedrooms with toilet and bath , Hallway, Family Area, and Balcony on the Second Floor.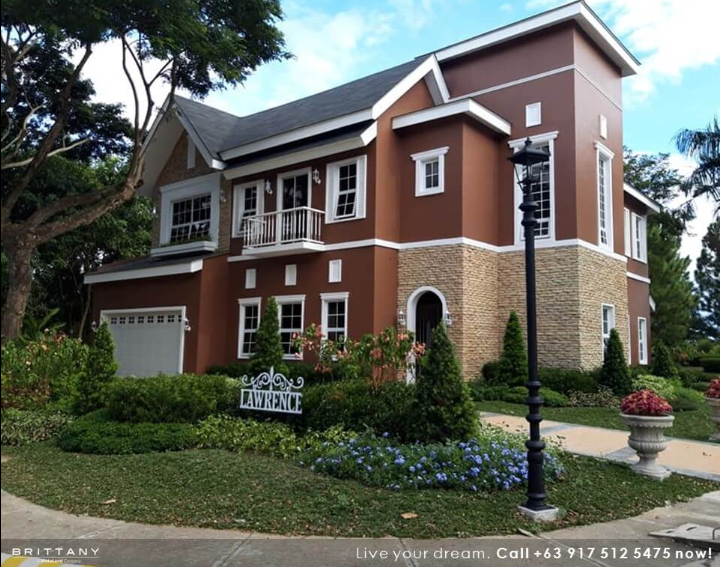 Product Lines & Interior Finish Options
Promenade provides both residential possibilities, whether you're looking for a house and lot or would rather buy a lot and build your own beautiful house. You can also choose the ideal interior finish combo for your house based on your preferences and demands.
If you decided to find a fully furnished luxury home for sale today, here are the materials and finishes you should know!
Reputation of the Developer
The largest homebuilder in the Philippines, Vista Land & Lifescapes, is a subsidiary of Brittany Corporation. Brittany has demonstrated its proficiency in creating residential communities that are inspired by the most famous travel locations because to its more than 20 years of estate construction experience.
When it comes to choosing a place to call home, luxury homes offer the best of everything. From spacious floor plans and top-of-the-line fixtures and finishes to resort-style amenities, luxury homes provide residents with a true one-of-a-kind living experience. Promenade by Brittany Corporation is one of the leading developers of luxury homes in the Philippines, and its latest development, The Residences at the promenade, is sure to impress.
Featuring stunning architecture and world-class amenities, The Residences is the epitome of luxury living. If you're looking for a home that will make life more enjoyable, Promenade by Brittany Corporation is a perfect choice.
Proximity to Premier Recreational Destinations
Investing in a property in Promenade also means being close to everything!
Nearby Malls
Paseo De Sta. Rosa
SM Sta. Rosa
Solenad in Nuvali (right across Valenza)
Robinsons Supermarket (right across Valenza)
South Supermarket
Rustan's Sta. Rosa
Nearby Churches/Religious Institutions
Fernbrooks Garden
St. Benedict Chapel
Saint James The Great Parish
Nearby Golf Courses
Sta. Elena Golf Club
The Country Club
Tagaytay Highlands
Where Everything is Connected in Sta. Rosa
Promenade provides easy access to the region's best universities and colleges. Additionally, Paseo de Sta. Rosa Laguna, a shopping district with an outdoor retail promenade, boutiques, specialty eateries, and several outlet stores.
Nearby Schools
De La Salle Canlubang
St. Scholastica's College
Brent International School
Caritas Don Bosco School
Ateneo MBA
Xavier School
Acacia Waldorf School
Amenities
The Clubhouse is a grand English Country Manor with gathering spaces, a basketball court, and a private garden close by. The Clubhouse, where one may spend many hours relaxing and having fun, is accessible by a great fountain. The Sta Elena Golf and Country Club and the Country Club Philippines are two of the best golf courses in the South and surround the estate.
Promenade Amenities:
Sprawling Swimming Pool
Clubhouse with Function Room
Basketball Court
Jogging Path
Landscaped Parks and Playgrounds
High Return On Investment (ROI)
Promenade is a fantastic property that takes pride in bringing nature closer to you, thus it should not come as a surprise that it is one of Sta. Rosa Laguna's is ideal destinations for anyone who like to take it easy and unwind.
Investing on this property guarantees high return of investment, especially things seem to be getting better since 2021, there would be an imminent recovery for our economy for sure!