BLOGS
Door Installation Cost in the Philippines
Installing a new door can be a good home improvement project, whether your bedroom door is in need of repair or you want to modernize your home's design. The majority of door installation tasks are modestly priced, although prices may vary based on the material and appearance of the door.
You should hire a professional door installer to install your new door so that it is done correctly and carefully. All of the tools necessary to install or replace your door will be available to skilled door installers. Additionally, they will be skilled in using all required door hardware. Before beginning your project, it is a good idea to compare prices from several pros because the cost of installing a door differs depending on location.
What is Door Installation?
Door installation is the process of fitting a door into a door frame or opening to create a functional and secure entrance or exit point within a building or structure. This process involves several steps and typically requires some carpentry and hardware installation skills.
Proper door installation is essential for security, energy efficiency, and overall functionality in a building. It's often recommended to hire a professional carpenter or door installation expert for complex or exterior door installations to ensure the job is done correctly and safely.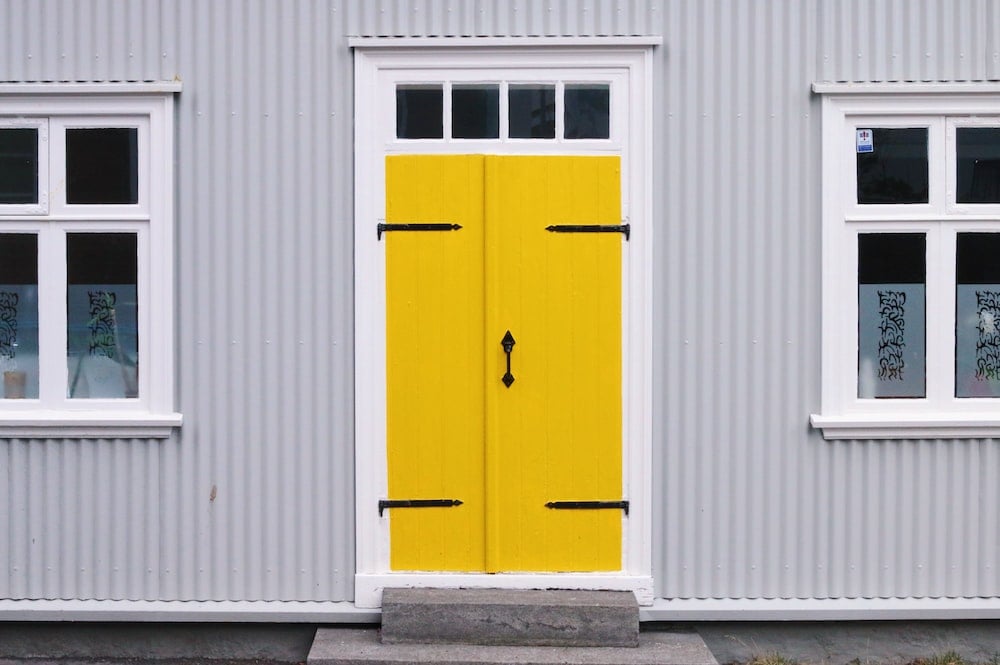 How much does it cost to install or replace a door?
An average door installation cost or replacement costs 76,500 PHP. While the average cost to install a new interior or exterior door is between 18,500 PHP and 108,000 PHP, more expensive projects can cost up to 1,404,000 PHP. The material and door you select, as well as the cost of labor in your location, will all affect the final cost of your project.
What is the difference in cost between interior and exterior doors?
The average cost to install an inside door is 28,400 PHP, whereas the average door installation costs of an exterior door is 122,000 PHP. Installation of outside doors requires more effort because these doors are exposed to the elements and require complicated locking mechanisms and extra insulation. A wonderful strategy to increase your home's energy efficiency is to get a door that will keep it securely shut off from the outside air. Keep in mind that replacing an external door may cost more overall because of the greater cost of materials as well as labor.
What factors can increase the cost of installing a door?
Your costs will probably be comparable to those shown above if you are merely replacing a door with one that fits inside the current frame. However, door installation isn't usually that simple, and there are a few things like the following averages that might raise the whole cost:
Existing door removal: 3,000 PHP
Providing door frame and door jamb: 5,500 PHP
Installing new entry door and door frame: 41,200 PHP
Hardware and Tracks for barn doors: 26,400 PHP
Deadbolt installation: 5,700 PHP
Weatherstripping installation: 6,300 PHP
Sidelight(s) installation: 40,000 PHP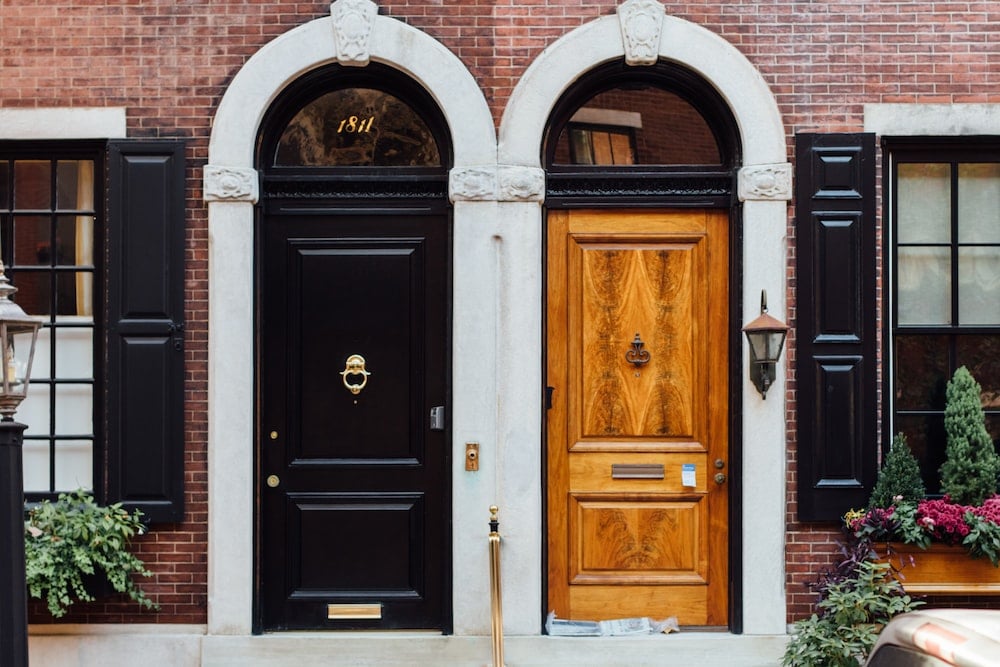 How much do different door materials cost?
The material of the door you select is one of the main aspects that will affect the cost of your door installation job. Different materials might cost a lot more or less for exterior and interior doors, and each door type has advantages and disadvantages. Read on to find out more about some of the most popular door materials, from traditional wood to steel.
Wood Doors
Wood is a preferred material because of its alluring appearance and versatility in terms of styles and hues. Depending on the characteristics it possesses and the quality of the wood, the cost can vary greatly. Additionally, composite wood doors, a manmade blend of wood chips and occasionally other materials, is available for purchase. Generally speaking, solid wood interior door are a more affordable option than some of the other ones available.
Aluminum Doors
Because it doesn't corrode easily and frequently lasts a long time, aluminum is a fantastic material. Depending on the design and quality, aluminum door might cost a lot of money.
Steel Doors
Steel door is a cost-effective choice that is strong and long-lasting. In contrast to aluminum, it can rust and damage. However, steel doors can provide a fantastic return on investment with some upkeep.
Fiberglass Doors
You can have a wood look with fiberglass doors without having to perform all the upkeep. They are strong and resistant to weather harm. However, fiberglass doors can be among the most expensive solutions and typically cost more than wood doors.
Doors come in a variety of materials as well as solid or hollow core options. Solid wood doors that are just one continuous slab of wood can be purchased. However, solid-core doors with a particleboard fill and a wood veneer are also available, as are hollow-core doors with an inner honeycomb-like structure made of cardboard. The most expensive doors are frequently those made of solid wood, followed by those with solid cores and those with hollow cores.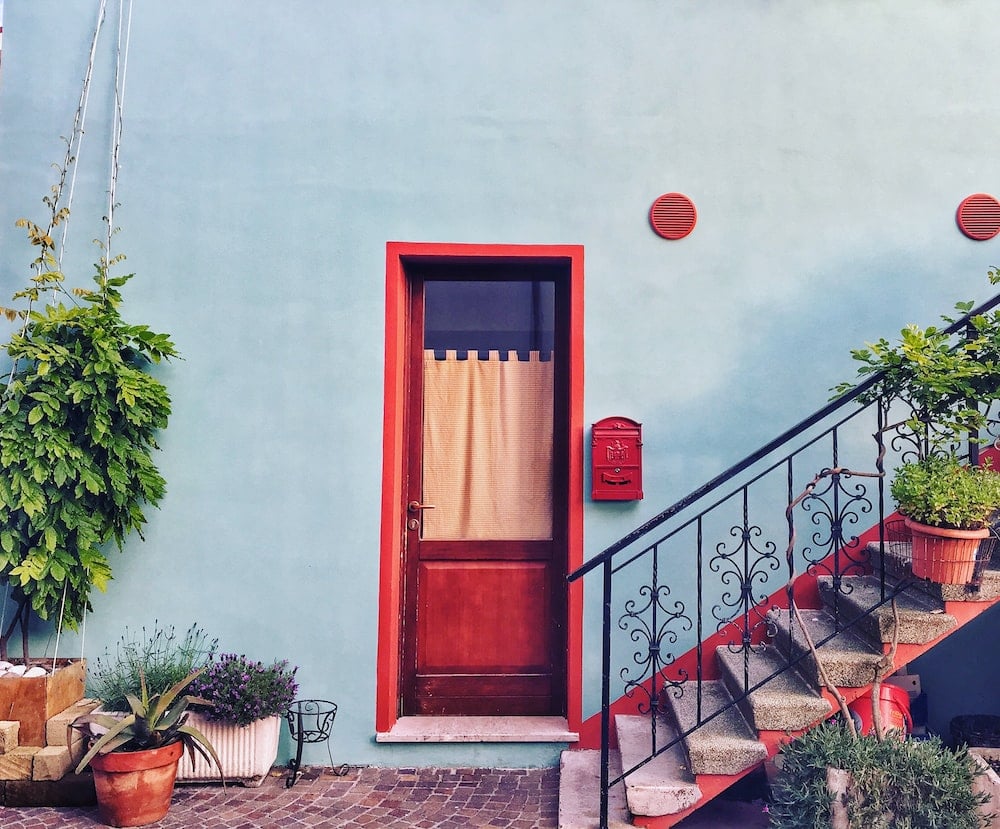 How much do different types of doors cost?
The type of door you select will have a big impact on the overall cost of your renovation because different styles of doors can cost anywhere from 8,400 PHP to 993,000 PHP for the door alone. Compared to formal French doors or big format folding glass doors, single-entry and patio doors are typically much less expensive. Both the style you wish to achieve and the size of your door frame must be taken into account. In addition to material prices, labor expenses will range depending on the type of door being installed and the amount of effort and experience required.
Prices for different door kinds will, of course, vary based on the materials and brand you select. Doors with sidelights or windows on either side will cost extra. Additionally, the price of the project will increase if your existing door needs to be removed. You may also employ a specialist to create custom doors for your home if you want the option of completely customizing your door to suit your style.
Signs you need a new door
It might be difficult to determine when you even need a new door, but it is in your best interest to do so as soon as possible to ensure proper curb appeal, lower energy costs, and better security. The following are warning signs to watch out for:
Hard to open and close: The major one is this. Doors should open and close effortlessly. When you have to yank the door open or shut, it's time to really consider replacing it.
Creaking: You recognize the sound. Creaks are a dead giveaway that your door won't last much longer. When a door opens or closes, it makes a noise that might be an indication of worn-out hinges, moisture damage, and other problems. Lubricant aids, but only temporarily.
Drafts: Keep your energy costs down if your front door is drafty. Drafts are another sign that an airtight door has been compromised.
Excess Light: If light can be seen beneath the door or via a crack, there may be major structural integrity problems. Fix any noticeable cracks, but if the problem continues, replace the door.
Weather issues: The door may peel, warp, and crack if it is frequently exposed to extreme weather conditions. Old door with structural flaws are never appealing.
The Door to a Luxury Home
While you can do a lot of home improvement jobs on your own, others require expertise. Installation of doors is one of them. Your home's security is strengthened by a properly fitted door. It also improves the curb appeal of your property.
Visit Brittany's official property page to know more about Brittany's beautiful thematic offerings or follow us on our Linkedin, Facebook, Twitter, and Instagram accounts!
Suggested Read: Gutters And Downspouts For Luxury Homes Guide
Suggested Read: A Guide To Adding A Pergola Into Your Home
Suggested Read: Signs It's Time To Replace Your Carpet
Suggested Read: Sliding Glass Door Installation Cost
Suggested Read: Stainless Steel: How To Clean It