Property
Lucerne Luxury House | Pre-Selling
Start at 56,000,000
The pre-selling luxury home and lot development known as Lucerne luxury house is located inside the limits of the Crosswinds Tagaytay property. The opulent homes in this Swiss-inspired community offer three bedrooms ideal for your expanding family, two carports large enough to store your high-end vehicles, a lot area in front and in the backyard, and stunning views of Tagaytay and Laguna de Bay.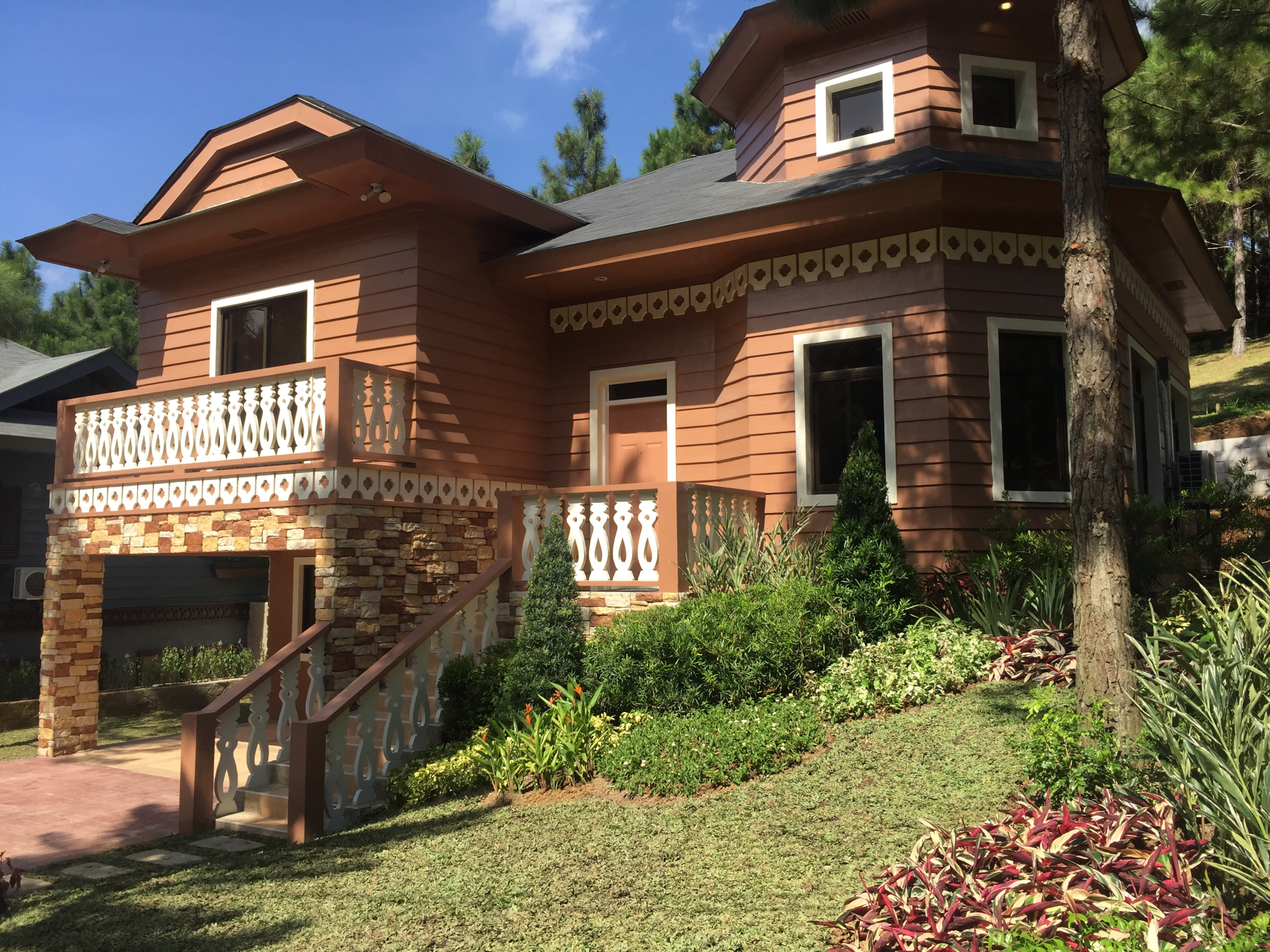 The premium and top-notch resort community of Crosswinds Tagaytay is perfect for those who want to enjoy the best of both worlds, namely the serenity of the country and the convenience of city living.
Imagine having built this 207 square meters (floor area) and 639 square meters (lot area) Lucerne luxury house property. You would be able to wake up each morning to the sound of nature as the birds' tweet, then enjoy a cup of coffee on your own balcony before washing up in the bathroom and family room.
Imagine being able to relax and take in the fresh air while still being close to the busy main road for when you need to get back to work, which is the dream of many Filipinos.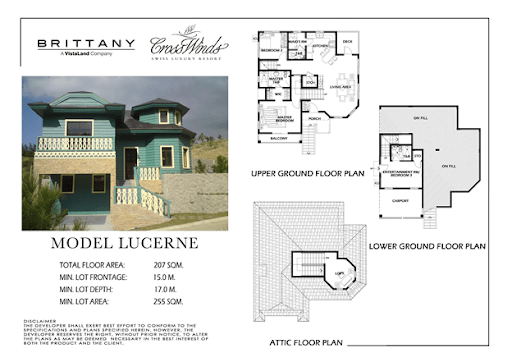 Despite being close to Metro Manila, Crosswinds Tagaytay is the ideal spot to live for people who want to escape the hustle and bustle of city life.
A community full of luxury and opportunity—Crosswinds Tagaytay
The community of the pre-selling Lucerne luxury house is not like any of the other developments in Tagaytay because it is a forward-thinking location that features a large number of coffee shops and recreational parks on the premises for our residents to enjoy, allowing them to experience the true meaning of luxury living.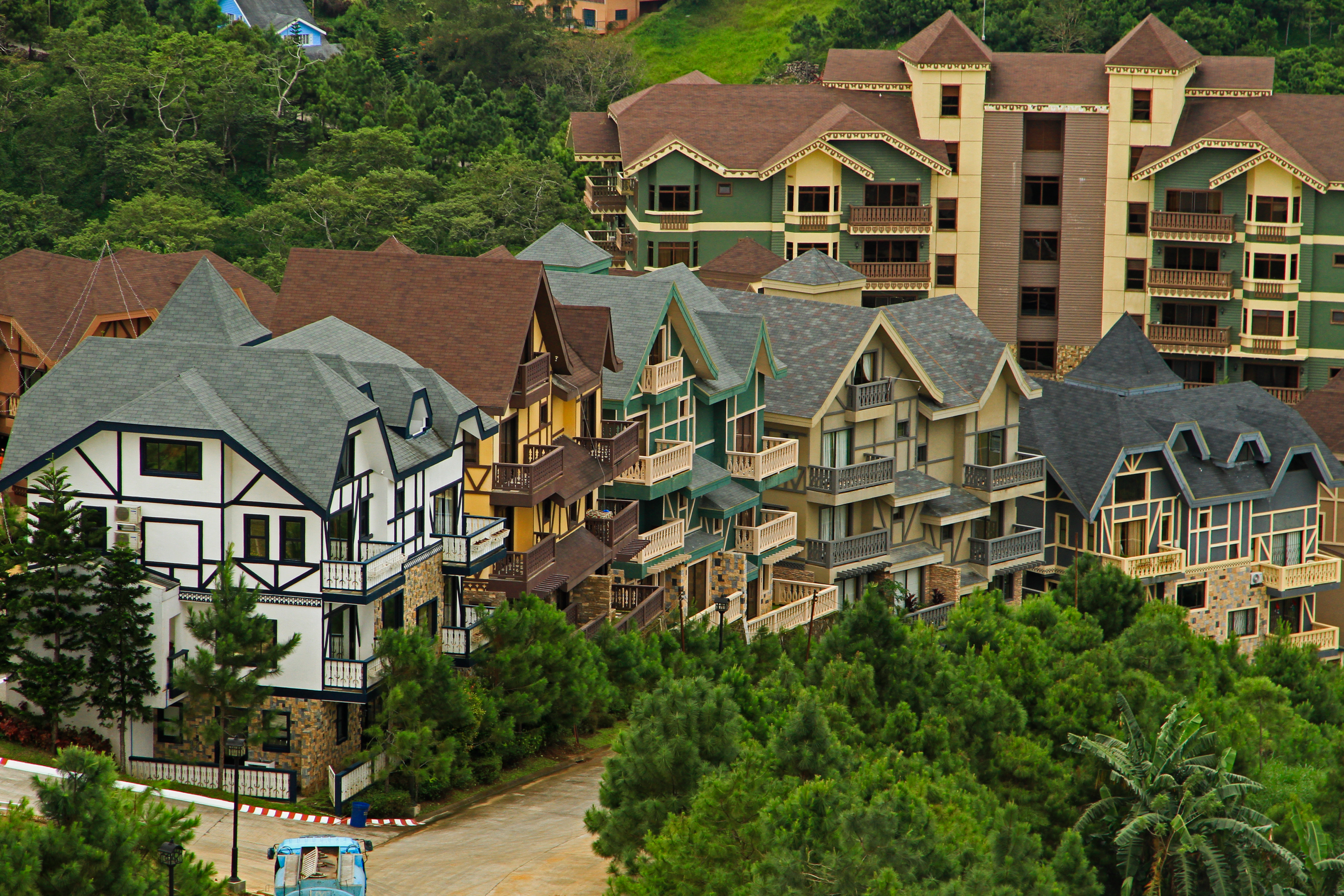 The luxurious Swiss resort known as Crosswinds Tagaytay may be found in the city of Tagaytay in the Philippines. The resort is bordered by 35,000 pine trees and provides a wide choice of unique sorts of houses and other properties for its visitors to choose from while making their accommodations.
Alpine Villas and The Grand Quartier both have condos decorated in a Swiss-inspired style. Swiss Quadrilles and Custom Home Sites of Crosswinds both provide home-and-land packages, with the former offering house-and-land bundles. Homebuyers in Tagaytay who are looking for a house and lot for sale will find both of these choices to be excellent selections.
People who are interested in building their own homes have the opportunity to purchase a prime and grand luxury property in Lausanne at Crosswinds. Additionally, The Deux Pointe has townhomes that are a fantastic option for families or groups of friends looking for housing together.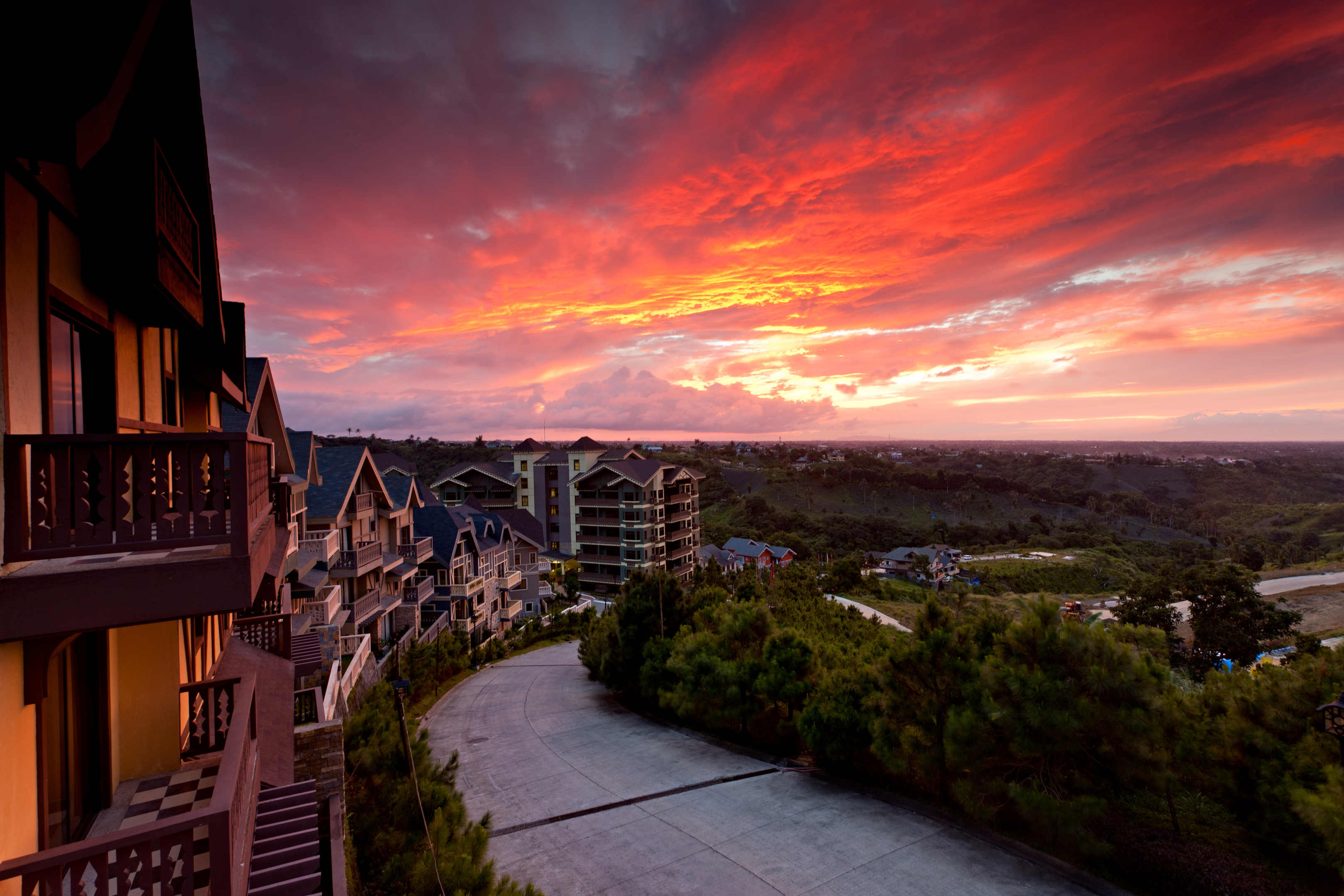 A neighborhood that has a playground and a swimming pool that are ideal for family bonding with your children as well as a number of coffee shops and restaurants if you want to have breakfast or dinner while enjoying the view and the breathtaking property of the community. In addition, if you want to have breakfast or dinner while enjoying the view and the breathtaking property of the community.
There's something for everyone at Crosswinds Tagaytay, whether you're looking for enormous houses and lot luxury properties for sale in Tagaytay or a fancy condo unit to call your own to call home in the Philippines. Crosswinds Tagaytay is located in Tagaytay.
The Premium Place of Crosswinds Tagaytay and its nearby Surrounding Locations – Metro Manila, Makati City, and other Business Districts
Tagaytay is home to a variety of luxurious establishments that are not easily accessible but can be located there nonetheless.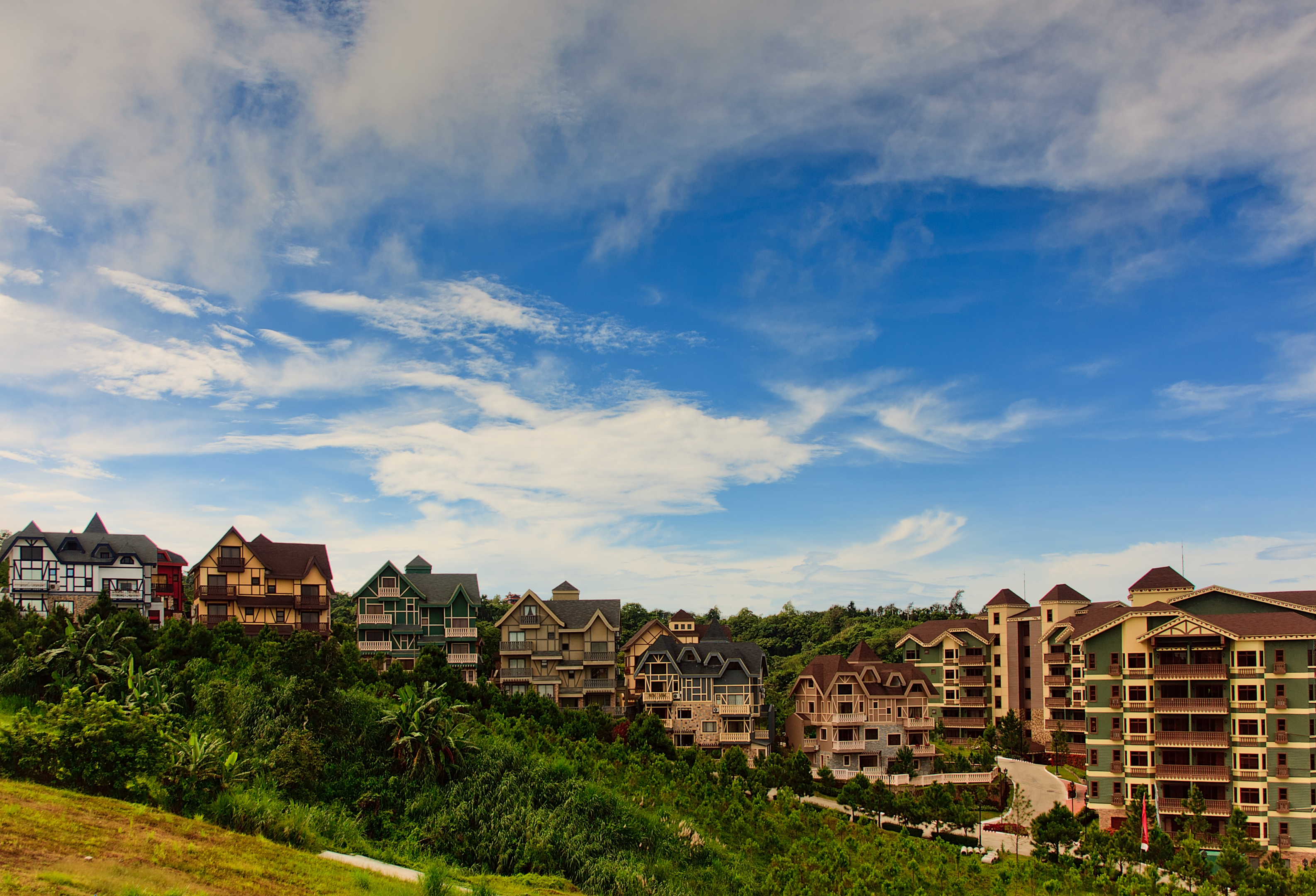 Those individuals who need to get away from the hustle and bustle of the city but still want to live in close proximity to Metro Manila and all of its contemporary amenities will discover that this location is the perfect place to fulfill their needs. They will be able to live in an urban setting that is surrounded by breathtaking natural scenery.
Makati City and other nearby business districts are accessible via road infrastructure like the South Luzon Expressway and Muntinlupa-Cavite expressway.
Because it offers a wide variety of luxurious yet approachable options for lodging, dining, and entertainment, Tagaytay City is an obvious solution for anyone who is looking to make a long-term investment in a piece of peace and leisure. Tagaytay City is an obvious solution for anyone who is looking to make an investment in a piece of peace and leisure.
If you are looking for a breathtaking view of the horizon where the sky meets the land or if you want to appreciate the cooler climate away from the heat of the city, Tagaytay City is the ideal location for you to visit. Tagaytay City is the ideal location for you to visit whether you are seeking a breathtaking view of the horizon where the sky meets the land. Both of these things can be discovered in a single, ideal location all by themselves.
Lucerne is within the Swiss-themed community of Crosswinds Tagaytay
On the forested slopes of a mountain range, the Crosswinds Tagaytay community is a brand-new level of residential development that draws inspiration from Swiss architecture.
Crosswinds' attempts to revitalize the area have directly led to this themed community becoming a well-liked tourist destination for the wealthy few.
The neighborhood offers residents a singular and lavish experience that is unmatched by other Philippine construction projects.
Due to its residential developments and mansions that are built in the Swiss style, Crosswinds Tagaytay offers the appearance of being a serene location that is miles away from the bustle of city life.
It is a place where you may soon forget that you are still in a tropical nation and be transported to another one, or perhaps to a paradise where all you have is leisure and tranquility.
Whether you're looking for a place to relax and recharge your batteries or you want to try something new and adventurous, Crosswinds Tagaytay is the perfect spot for you to go.
Everyday is a Vacation because of Crosswinds' World-class Amenities | Lucerne Luxury House
Crosswinds' luxurious ambiance, generated by its world-class amenities, is appropriate for a vacation of this nature. The clubhouse features a beautiful infinity pool with a view of the surrounding mountains.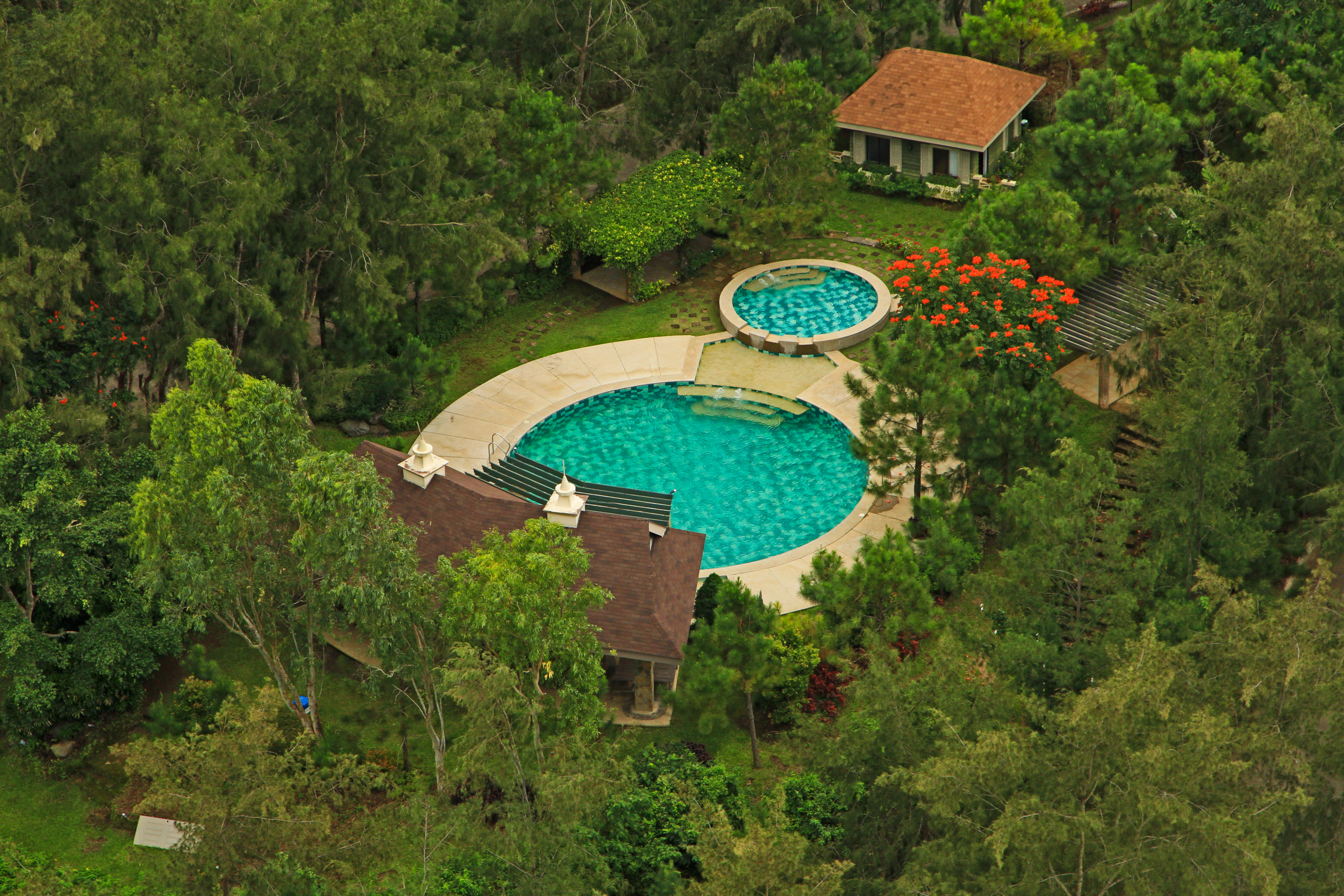 The kiddie pool is great for families with young children, and the playground will keep them occupied for hours with its range of activities. The Gym & Spa offers an array of services of the greatest quality, including a sauna, massage therapy, and a fully-equipped gym.
The event space is great for hosting events, and guests should not miss the Christmas village throughout the holiday season. And don't forget your fur buddies! At Crosswinds, they will have plenty of space to run around and play. Because it boasts so many amenities, staying at Crosswinds will make you feel like you're on vacation continually.
Avail this Pre-selling Lucerne Luxury Home Now | Contact Information
There is no doubt that you are interested in learning more about how you can get in touch with the sales and marketing department of Brittany by Vista Land to talk about the possibility of making an investment in Crosswinds Tagaytay.
If you are interested in purchasing a luxury house in Crosswinds Tagaytay due to its facilities, perks, location, or seemingly unlimited investment opportunities, then you are probably curious about the process that is involved in making such a purchase. The Sommet center, which is part of the Crosswinds Tagaytay development, is where the sales office can be found.
Brittany Corporation offers more properties other than Lucerne luxury house, and you are more than welcome to get in touch with one of the individuals selling this property by either sending them an email through the website where they are listed or calling them on the phone if you have any concerns or if you require additional information.
We also have the Brittany Online Sales Elite team that can assist you with your inquiry, if you have comments or issues, kindly contact us at +63917 883 8103 or +63956 199 1097.