NEWS
Beyond Earth Day: Brittany Kicks Off Tree Planting Drive in Laguna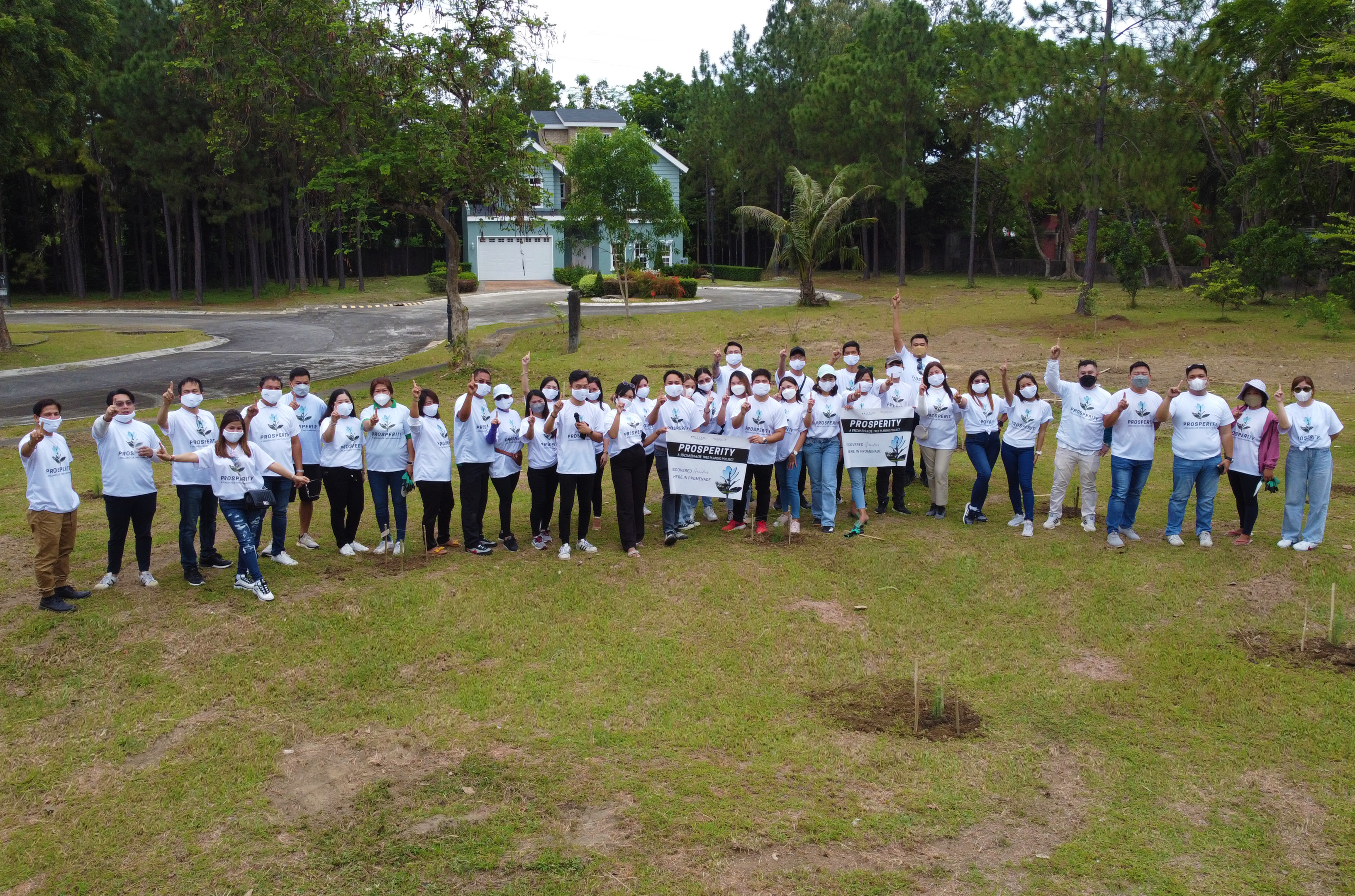 Employee, salesforce, and resident volunteers recently planted trees at Promenade in Sta. Rosa, Laguna as part of Brittany Corporation's thrust in developing sustainable communities and promoting a more responsible lifestyle
Just a couple of days after Earth Day, Brittany Corporation, the luxury residential arm of the largest homebuilder Vista Land & Lifescapes, Inc., kicked off a tree planting drive in one of its luxury developments, Promenade, located in Sta. Rosa, Laguna.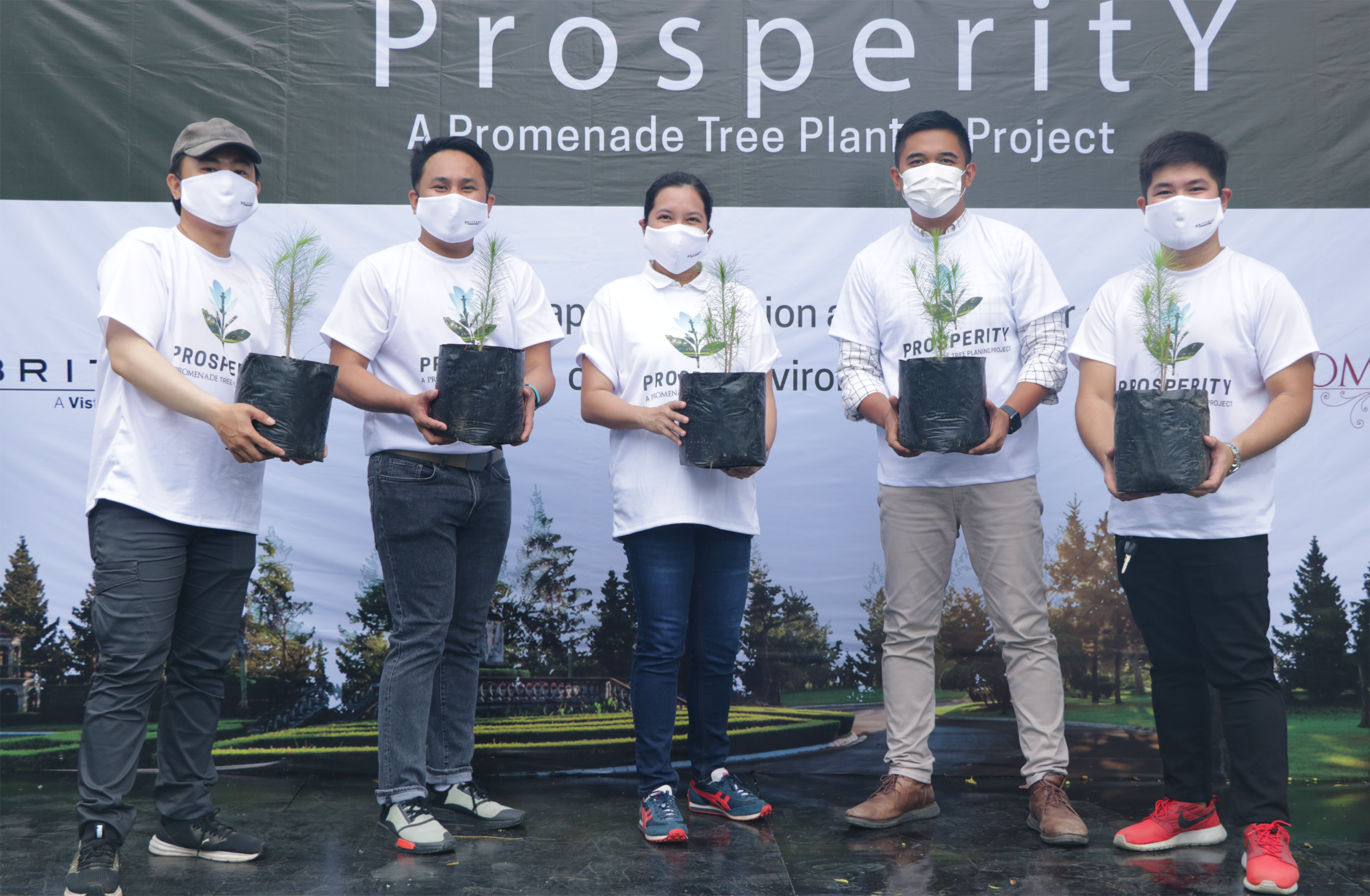 Brittany Corporation representatives led the tree planting drive in Promenade Laguna
To celebrate Earth Day and raise awareness
As part of the company's initiatives to celebrate Earth Day and raise awareness on investing in the planet through the development of sustainable communities and promotion of a more responsible lifestyle, more than 40 residents, salesforce representatives, broker partners and employee volunteers gathered in Promenade to plant pine trees.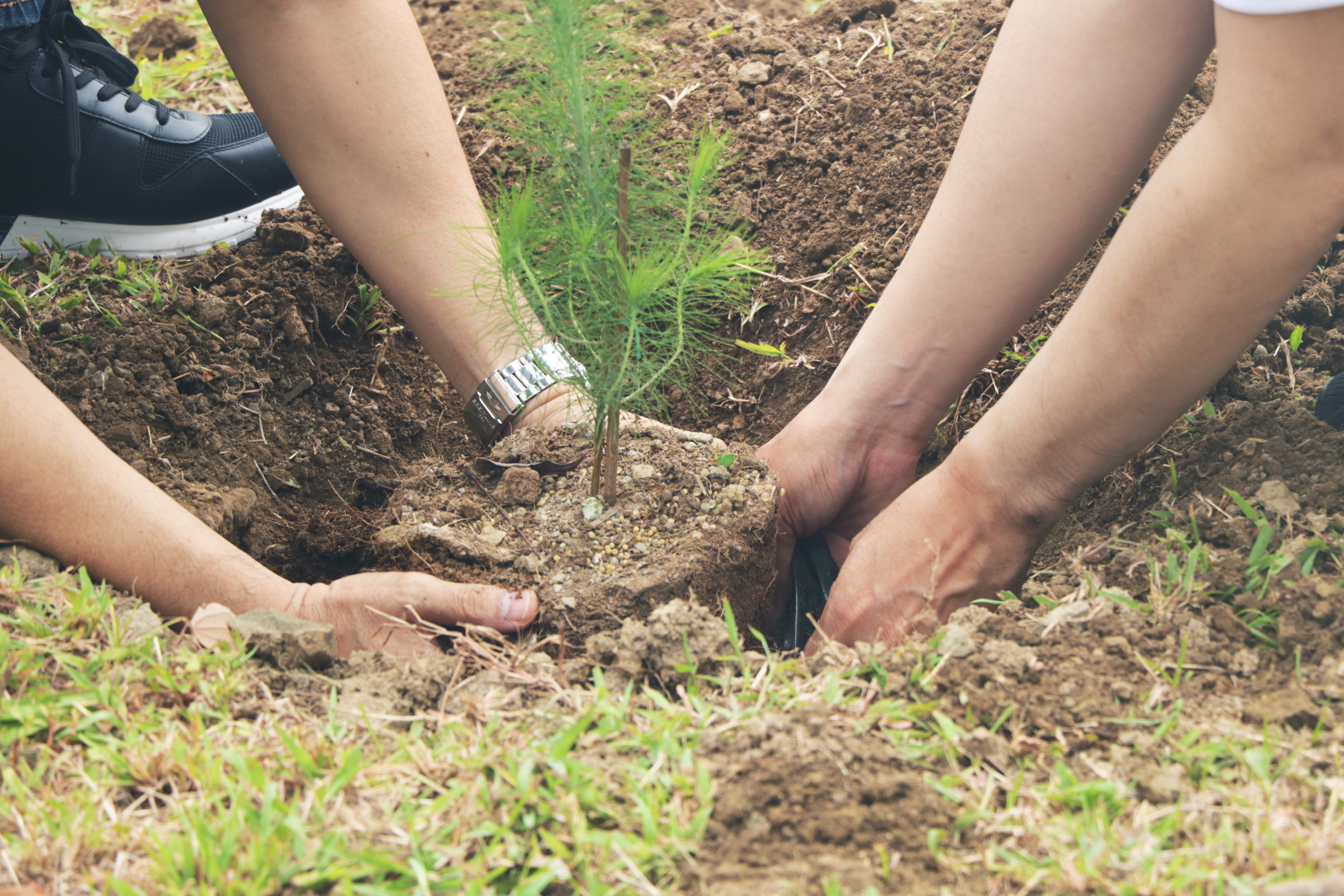 These pine trees, native to the region and adapted to local conditions can be found in all the luxury developments of Brittany. Prior to tree planting, the volunteers were oriented with the proper way of planting pine trees which was led by one of Brittany's resident horticulturists.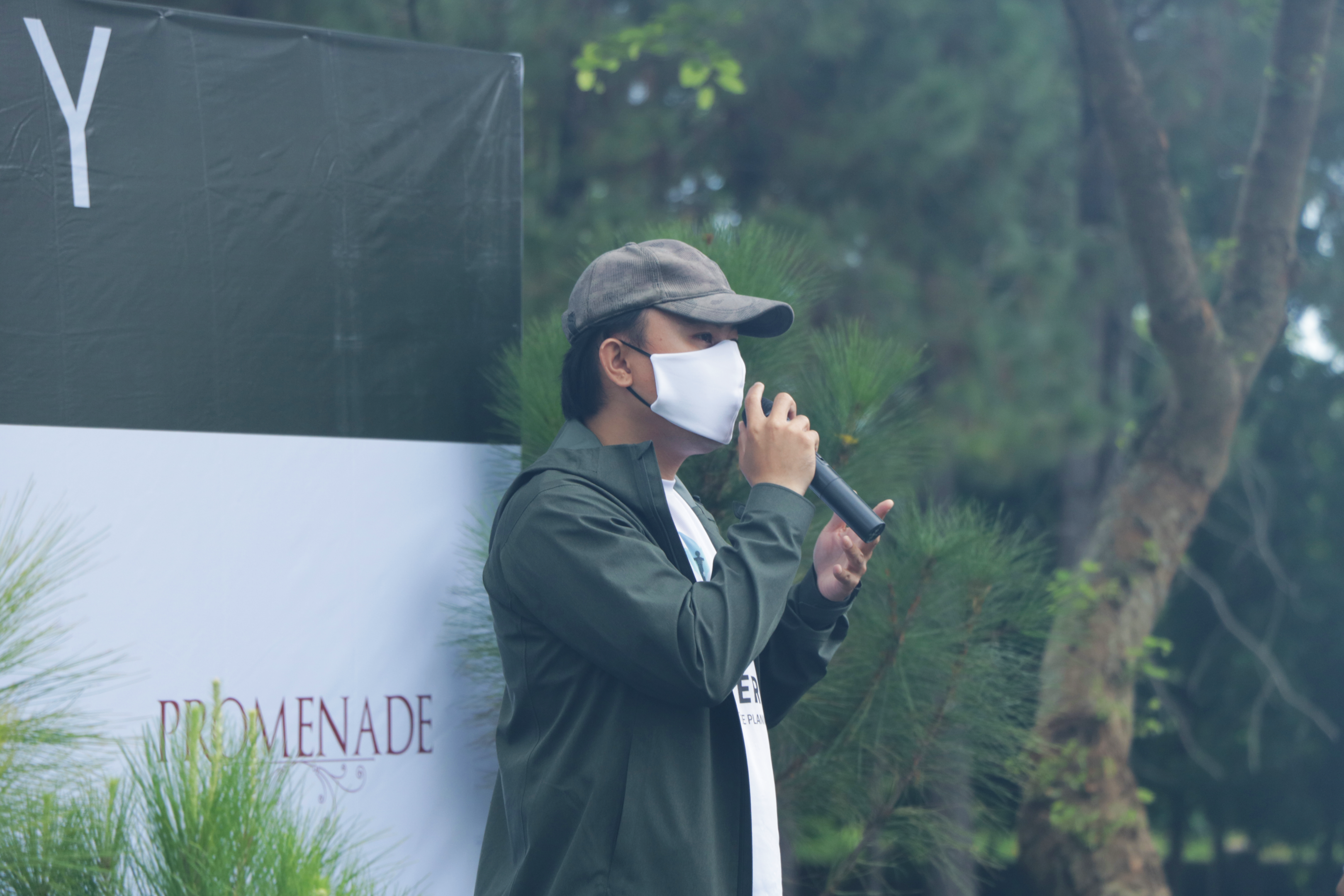 Brittany Corporation's resident horticulturist Kenneth Ceballos orienting the volunteers on how to properly plant pine trees
"The tree planting activity was worth the effort of organizing and coming together. In Brittany, we focus on building luxury residential developments with extensive green spaces in the hopes of creating sustainable communities. We do not compromise luxury but we also want to do the right thing and we acknowledge our responsibility to invest in our planet", said Earl Millanes, Operations Head of Brittany Corporation.
Building luxury residential developments with extensive green spaces
"When we built this community, we wanted to have a luxury residential development that blends seamlessly with the environment, a sanctuary where the residents can enjoy privacy, exclusivity, and the fruits of a life well-lived", he added.
Millanes is grateful that there is a good showing of people from the company and the community volunteering their time to plant trees, which signified their intention of living a more responsible lifestyle.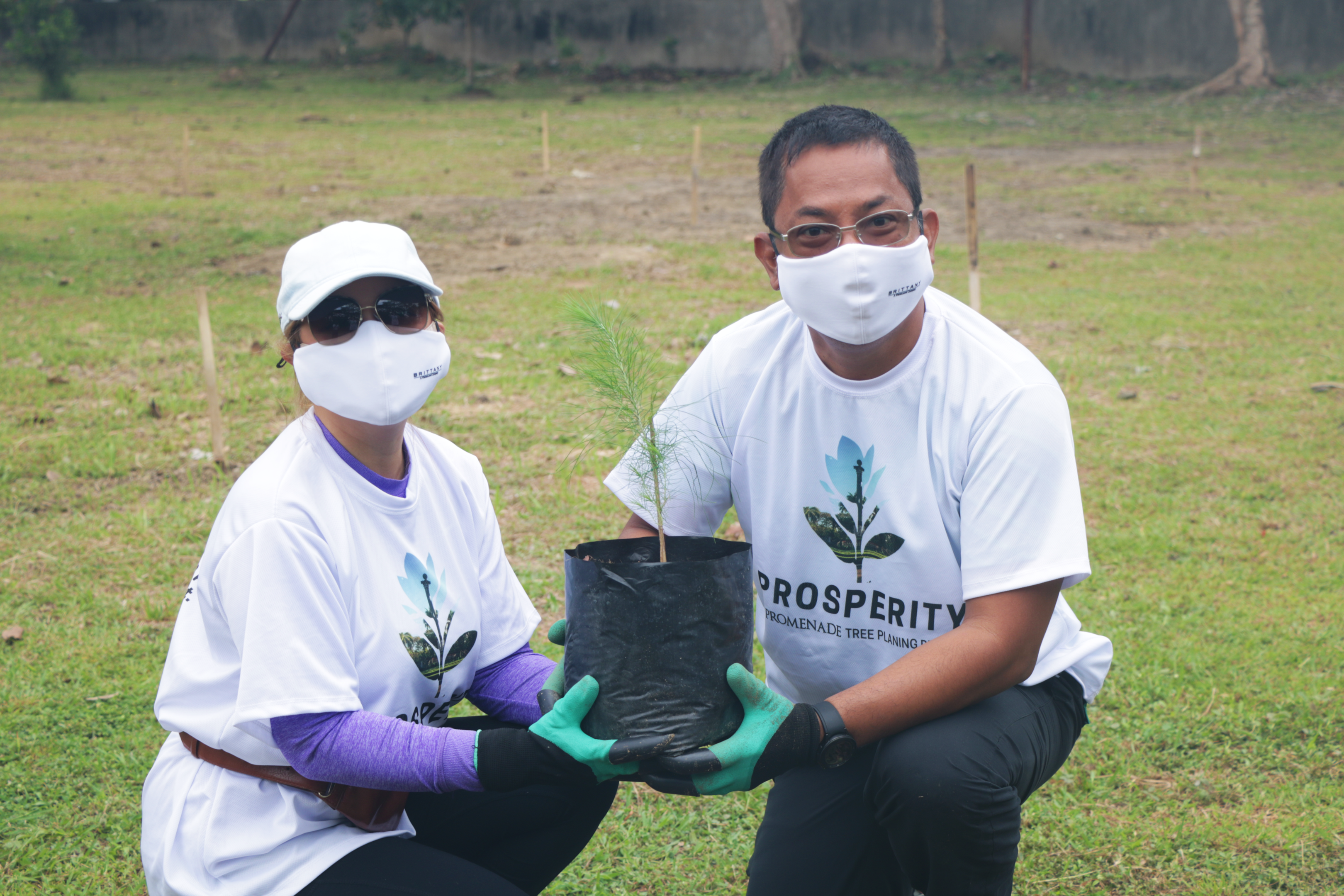 Promenade residents join the tree planting activity
"The environment we live in is very important not only for our health, but also for future generations, and so it is our responsibility to protect it. We are happy to be part of this activity and we will continue to support the management in their commitment to the environment", as expressed by one of the residents of Promenade who participated in the activity.
Promenade is Brittany's exclusive and charming cluster in Santa Rosa Laguna
The promenade is Brittany's exclusive and charming 30-hectare cluster of 235 lots set within lush forests that blend into beautiful knot gardens.
Inspired by the gardens of the English countryside, Promenade features an indulgent country estate with parks on every corner and rotundas with a lush collection of flowering plants and greenery.
Promenade also offers panoramic and unobscured views of the Banahaw fairways of Sta. Elena golf course. In this quiet enclave, there is a limited and exclusive row of lots with fairway views at the backside of each lot.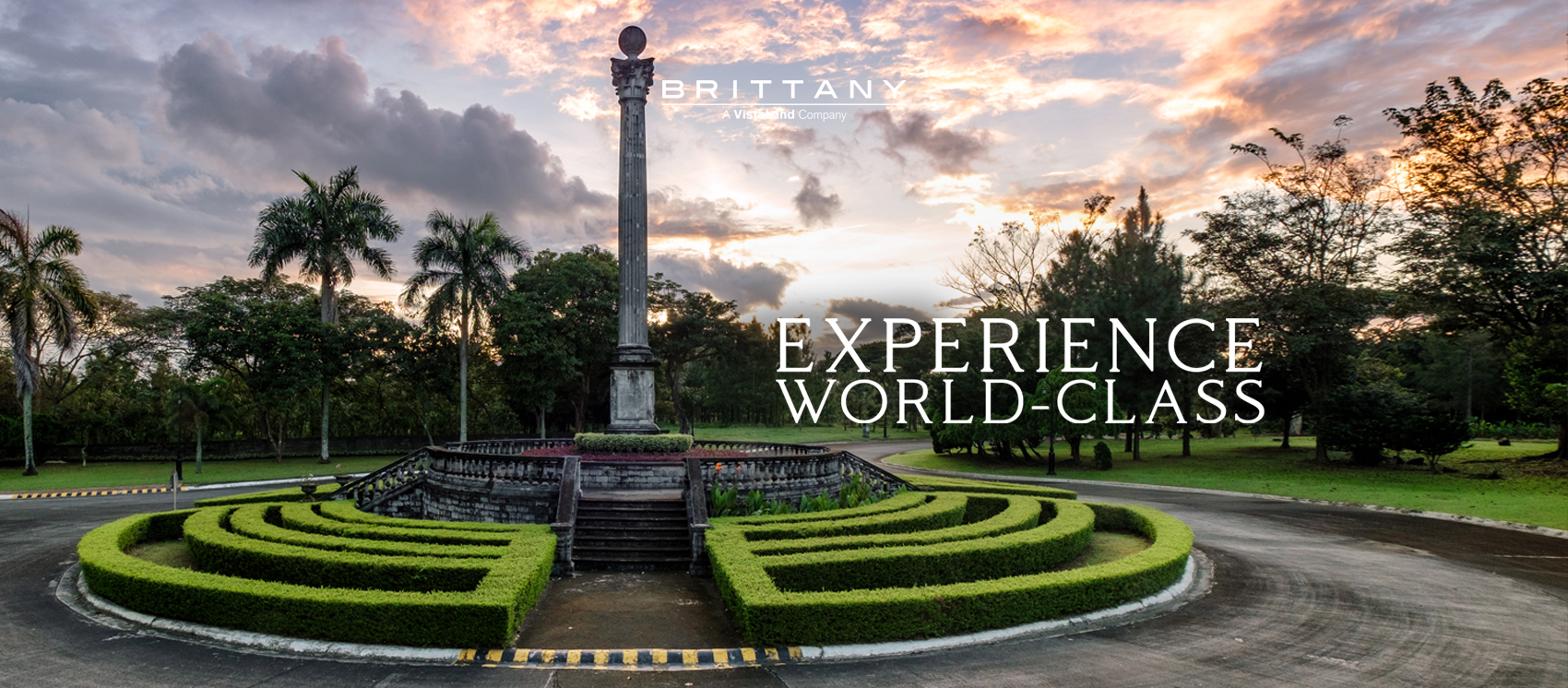 It also provides the majestic views of Mt. Makiling. At Promenade, residents embrace the wide-open spaces, fresh country air, beautiful landscapes, and the sweeping views of well-groomed fairways that are the signature of this spectacular part of the city with world-class living.
Brittany Corporation has always been committed to environmental conservation.
Brittany Corporation has always been devoted to the conservation of the environment. Beyond delivering luxury residences with world-class features and amenities, Brittany Corporation is committed to being an environmentally responsible company and community partner that cultivates a culture of sustainability and a more responsible lifestyle not only among its residents but also among its employees and salesforce who represent the company.